The world of archery is ever-changing, with something new and exciting taking place at virtually any given moment. This fact serves as a true testament to just how all-encompassing the sport of archery truly is. From industry news to happenings at every level of formal archery competition, there is always much of note for the avid archer to stay abreast of.
So far, the latter days of October and the greater portion of the month of November has been no exception to this rule. The ATA (Archery Trade Association) has released information on their annual convention that will be held virtually, an industry icon has announced their retirement, and formal World Championship competition has taken on a new form, in light of continuing COVID concerns.
Online Stage Of Archery World Series Prepares To Launch
As reported last month, World Archery has decided to go virtual in an attempt to conduct competition in a socially distanced manner.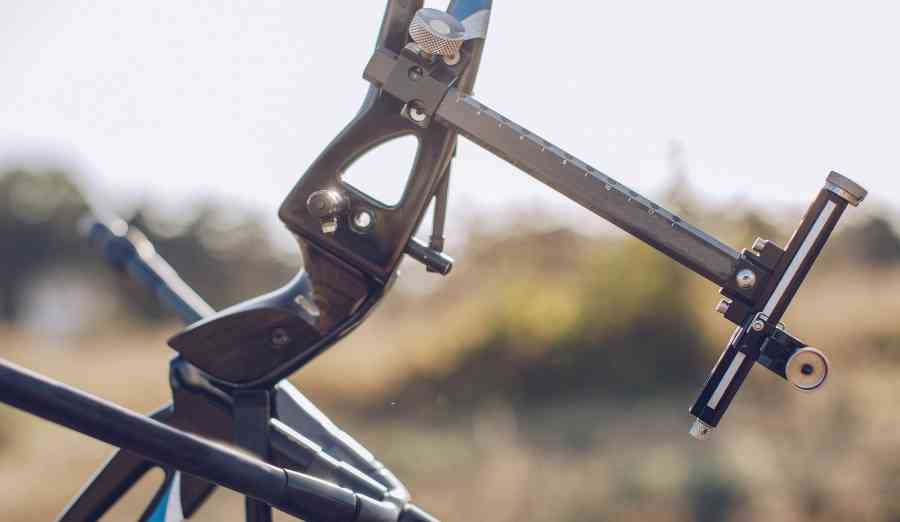 Competitors were allowed to register for the formal competition, during which they will fire a total of 60 arrows at distances sanctioned by the organization. Each contestant's efforts are to be streamed and validated by witnesses.
Scores for each competitor are to be tallied and recorded by World Archery, to substantiate the scorecards for each individual that chooses to compete virtually.
All scores will be posted in real-time on World Archery's web page, and medals will be awarded following the conclusion of all virtual stages.
As of November 16th, it was announced that a total of 2,800 archers had formally registered for the competition. These archers hail from 79 individual countries and include Olympic archers such as Lisa Unruh, Ku Bonchan, and Jean-Charles Valladont.
The first stage of competition is set to be held on November 21-22.
Lennie Rezmer Of FeraDyne Outdoors Set To Retire
It was recently announced that FeraDyne Outdoors' International Sales Manager, Lennie Rezmer, plans to retire at the conclusion of 2020.
Rezmer has been a mainstay of the archery industry for almost five decades, and has worked tirelessly to grow FeraDyne Outdoors' standing within the archery component market.
Today, Feradyne manufactures over 20 brands of archery equipment.
FeraDyne Outdoors presides over some of the industry's top brands, including Rage Broadheads, Block Targets, Tru-Fire Releases, Muzzy Broadheads, Carbon Express Arrows, IQ Bowsights, and NockTurnal lighted nocks.
In essence, Lennie Rezmer has spent his career heading up sales for perhaps the largest archery manufacturing and distribution company in the world.
"When I first started, the compound bow didn't even exist," Rezmer said. "I've seen a lot of great changes and innovation in archery over the years — and I've traveled around the world because of it. I'm eager to pass the torch to OMI and enjoy more time in the field shooting, hunting, and making new memories with my family, friends, and grandchildren."
ATA Provides Details Regarding Virtual 2021 Convention
Last month, the ATA (Archery Trade Association) announced that they would be canceling their 2021 trade show, instead opting for a virtual conference.
The organization's trade show had been planned to take place during the first week of January, in Indianapolis, Indiana. Traditionally, the annual ATA trade show has served as the archery industry's premier event.
The ATA recently announced that the show would be held in its virtual form on January 11-15, 2021.
Despite the cancellation of in-person attendance, viewers will still be able to assess the latest in industry technology, and receive exclusive information regarding such products. 
"The COVID-19 pandemic required us to change course, but we're still committed to meeting the needs of our members. Cultivating quality business interactions is more critical than ever, which is why we're dedicated to hosting an online event that offers commerce, innovation, and opportunities to connect," said the ATA.
"Although we won't be able to touch new products and meet in-person, we'll offer the latest product information and innovations at ATA 2021 Online. ATA 2021 Online will provide an online platform for exhibitors to showcase their brands and retain that crucial opportunity to get product content in front of ATA-member retailers," stated the ATA.
The ATA Receives $1-Million Grant For Conservation Efforts  
The Archery Trade Association recently announced that they had received $1-Million in grants to fund continued youth education and conservation-related projects.
This grant was awarded through the Pittman-Robertson Fund for Tomorrow's Needs Act, which was revised in 2019 to include a wider scope of eligible recipients.
The Pittman-Robertson Act was originally introduced in 1937, as a way to fund high-priority conservation projects such as habitat restoration, restocking programs, hunter education programs, and public-land access and acquisitions.
The funding for such grants is procured through the taxation of firearm and archery equipment sales.
"The Show isn't the ATA's only revenue or funding source," and "The government relations team and outreach and education team receive grant monies annually, and we're prudent with that money. We're still actively working at the national scale to preserve the sport and increase archery participation numbers. The Trade Show doesn't stop that from happening."

Jennifer Mazur, ATA Senior Director of Outreach and Education
The ATA intends to allocate the newly awarded grant money to the following efforts.
Development of a Real-Time Data Dashboard: 
The ATA plans to prepare an automated hunter participation tracker, which will relate to license sales in real-time. This will allow the ATA, as well as other conservation-related groups, to place their focus where it is most needed.
Development of a Hunter Avidity Model: 
The ATA plans to develop a program by which they can determine the scope of a hunter's involvement in various archer disciplines. This information will then be compiled and used to create pertinent hunter recruitment plans.
Helping State Agencies Develop Hunter Recruitment Programs: 
The ATA plans to assist state wildlife agencies with the development of specific hunter recruitment campaigns. These campaigns will be designed to target those who wish to live a more self-sufficient lifestyle.
Leveraging Influencers and Content Marketing for Hunter Recruitment: 
The ATA plans to use its reach across various social media platforms to appeal to a more sizable audience of prospective hunters. This campaign will call upon various social media influencers and marketers to enrich this message.
Converting Target Archery Participants:
 The ATA plans to develop a hunter recruitment plan that is specifically directed toward target archers. The organization hopes that their efforts will lead many target archers to find a love for bowhunting as well.
Transitioning NASP Participants into Bowhunters:
The ATA plans to develop a hunter education and recruitment program that specifically appeals to children participating in the National Archery in the Schools Program.
The organization hopes to convert young archers into successful bowhunters.