The world of archery is monumental in scope and ever-changing from one day to the next. While the sport of archery itself is a timeless endeavor, the industry which surrounds it constantly evolves with time. Archers worldwide are all too aware of the sport's 24/7, 365 days per year nature and strive to stay on the sport's cutting edge through ample practice and growth.
Through the latter half of November and the earliest days of December, the archery industry has continued to wrangle with COVID related concerns, buckled down to make a return to competition possible, and, sadly, lost one of its pioneers.
USA Archery Names Members to 2021 United States Archery Team
After a tumultuous 2020 season, filled with canceled tournaments and practices at the hands of growing COVID-related concerns, the United States Archery Team has filled its 2021 roster. Each year, the USA Archery Team consists of the best Master, Senior, Para, Junior, and Cadet archers from across the country.
Being named to the US Archery Team is a prestigious accomplishment, as making the team's final roster is a highly competitive affair.
Archers from across the United States compete for top ranking among those in their respective field of competition. Perhaps most astounding is that these athletes do so while balancing school, work, and family lives.
The team's current 2020 Senior, Master, and Junior roster is as follows.
Senior Recurve (Women): Casey Kaufhold, Mackenzie Brown, Eliana Claps, Catalina GNoriega, Erin Mickelberry, Alexandria Zuleta-Visser, Aileen Yu, Molly Nugent
Senior Compound (Women): Paige Pearce, Toja Ellison, Alexis Ruiz, Samantha Taylor
Senior Barebow (Women): Melody Richards, Amy Rayner-Cooley, Tracy Ratliff
Senior Recurve (Men): Jack Williams, Brady Ellison, Joonsuh Oh, Trenton Cowles, Matt Requa, Josef Scarboro, Seth McWherter, Matt Nofel
Senior Compound (Men): Braden Gellenthien, Kris Schaff, James Lutz, Reo Wilde, Tate Morgan, Angus Moss, Brad Rega, Brandon Wright
Senior Barebow (Men): Jason Lintner, Marcus Cooley, Charles Colbert Post
Master Recurve (Women): Tatyana Muntyan, Melissa McAvoy, Lee Ford-Faherty, Kathleen Roberts Stevenson, Elizabeth Ginebaugh
Master Compound (Women): Alanna Dunaway, Deanna Cronin, Debra Ochs, Jacquelyne Coleman, Catherine Belzner
Master Barebow (Women): Jennifer Stoner, Tracey Francis
Master Recurve (Men): Guy Gerig, Ken Kronberg, Larry Anderson, Stephen Vickers, Thomas Stevenson Jr
Master Compound (Men): Keith Trail, Timothy Gillingham, Jose Drapeau, Brian Cornin, Paul Largent
Master Barebow (Men): Rick Stonebraker
Junior Recurve (Women): Isabella Frederick, Gabrielle Sasai, Valerie Wang, Richelle Shim, Liberty Hofmaster
Junior Compound (Women): Kate Iodice, Kinley Hetletved, Courtney Langley, Laryn Dees, Rachel Withers
Junior Barebow (Women): Olivia Artz, Laura Hughes, Elizabeth Litwin
Junior Recurve (Men): Carter Merchant, Jordan Fong, Noah Cagle, Gabe Anderson, Timothy Westphal
Junior Compound (Men): Chancelor Stonecipher
Junior Barebow (Men): Nathanael Cartwright, Andrew Ford, Matthew Seidemann
Grey Wolf Delisted From Protected Status, Hunting Set To Begin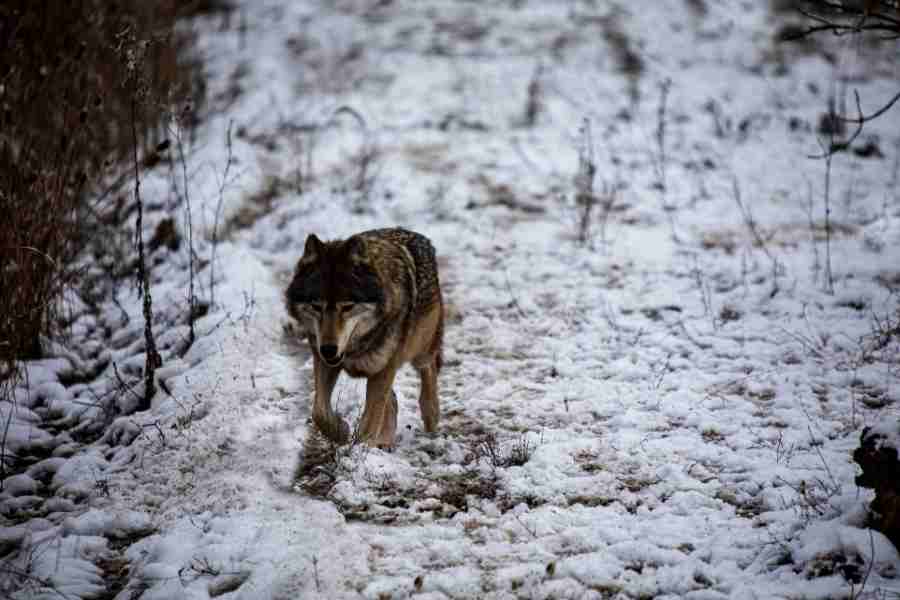 Since the late 1970s, the grey wolf has been under governmental protection in the United States, thereby preventing the species of predator from being hunted.
However, since that time, grey wolf numbers have exploded, reaching unprecedented levels. As a result, deer, elk, and other big game animal populations have suffered from being actively hunted by growing grey wolf populations.
For a number of years, hunters have petitioned to have the grey wolf's endangered status removed so that annual hunting seasons can be established.
As of January 4th, 2021, hunters will get their wish, as the grey wolf will be officially delisted as an endangered species. As a result, state wildlife agencies will now be granted oversight into grey wolf population management.
This has come as welcome news to many hunters in the northern United States, where wolf populations thrive, as newly established hunting seasons are expected to reduce the impact of wolf predation on other big game species.
Industry Icon Jack Zwickey Passes Away At 91
American archery industry pioneer, Jack Zwickey, passed away on November 10th, at the age of 91. Zwickey, and his father Cliff, founded Zwickey Archery in 1938.
The company manufactured one of the industry's most recognizable heads, the Zwickey Broadhead.
The Zwickey Broadhead has been manufactured and marketed consistently since its inception, making it the longest-lived broadhead in current production.
This was a point of pride for Jack Zwickey, who still played an active role in product design, development, and sales even up to his last days.
List of Outdoor Sports Show Cancelations Continues To Grow
Over the last couple of months, we have detailed the ATA's (Archery Trade Association) cancelation of their annual trade show, amid COVID-related concerns.
Many other organizations have also shuttered their plans for upcoming sports shows in the month to come. While many of these organizations have made plans to host virtual versions of their annual shows, others have not.
The world-renowned SHOT Show, which has served as the largest outdoor industry trade show for more than 40 years, was recently canceled.
The show was scheduled to take place in Las Vegas, Nevada, at the Sands Expo Center on January 19-22. This will be the show's first cancellation since its inception in 1979.
In a similar turn of events, the 2021 NWTF (National Wild Turkey Federation) Convention was also recently canceled in response to pandemic concerns. The NWTF Convention serves as the nation's largest gathering of turkey hunters on an annual basis. This year's convention would have been the organization's 45th consecutive meeting. 
Another victim of the COVID pandemic has been the 2021 Safari Club International Convention. SCI is one of the world's premier big game records keeping organizations and has held their annual convention on a consecutive basis for 49-years, up until this point. 
Regarding this recent cancellation, SCI stated the following:
"After much contemplation and exhaustive effort, Safari Club International (SCI) has made the difficult decision to cancel its 2021 Hunters' Convention. COVID-19-related restrictions imposed by the state of Nevada and the city of Las Vegas to ensure a safe event environment during the ongoing pandemic has made it impossible to conduct a successful event for our members and exhibitors, or serve the greater good of wildlife conservation."