This post will provide you with information on the best takedown bows for hunting and archery. This is a great article if you are in the market to purchase your first bow or looking to upgrade from a traditional longbow.
Takedown recurve bows are a great option for beginner archers because they're lightweight, easy to store, and don't require any tools to assemble.
Let´s start with the basics:
One advantage of a takedown bow is that you're able to change your draw weight very easily. All you need to do is exchange the limbs. You can do this within minutes. Several family members could easily use one bow.
+ BEST ALLROUND RECURVE BOW – Samick Sage Takedown. Great quality. Available 25- 60lb draw weight. Excellent first bow for new archers.
___________________
+ BEST YOUTH BOW – Bear Archery Bullseye Package. Perfect youth takedown recurve bow available with 15 or 26 lbs draw weight. Sturdy, lightweight multi-laminate. Right-handed archers only.
___________________
+ CABELAS Warden – 62″ Takedown Recurve Bow. Beautiful takedown bow available with 45 or 55 lb draw weight
___________________
+ BEST INTERMEDIATE – Southwest Archery Tigershark. USA-based Company. 1-year manufacturer warranty with registration. Available with up to 60lb draw weight. Preinstalled threaded brushings for future accessories.
___________________
+ LEFT & RIGHT HANDED – Southwest Archery Spyder. 64″ and up to 55lb draw weight. Perfect for beginners. 1-year manufacturer warranty with registration.
___________________
+ BEST FOR TARGET SHOOTING – SinoArt. Aluminum Riser, Draw weight 20 – 36 lbs available. Comes as a package – has lots of extras included.
___________________
+ SECOND FOR TARGET SHOOTING – SAS Supply Explorer. Aluminum Riser, for right-handed archers only (pull the string with right hand). Bow length is 66″. Draw weight 22 – 34 lbs available. Riser in blue or red.
In case you are new to all this, here are some pictures of my takedown bow. Assembled and unassembled.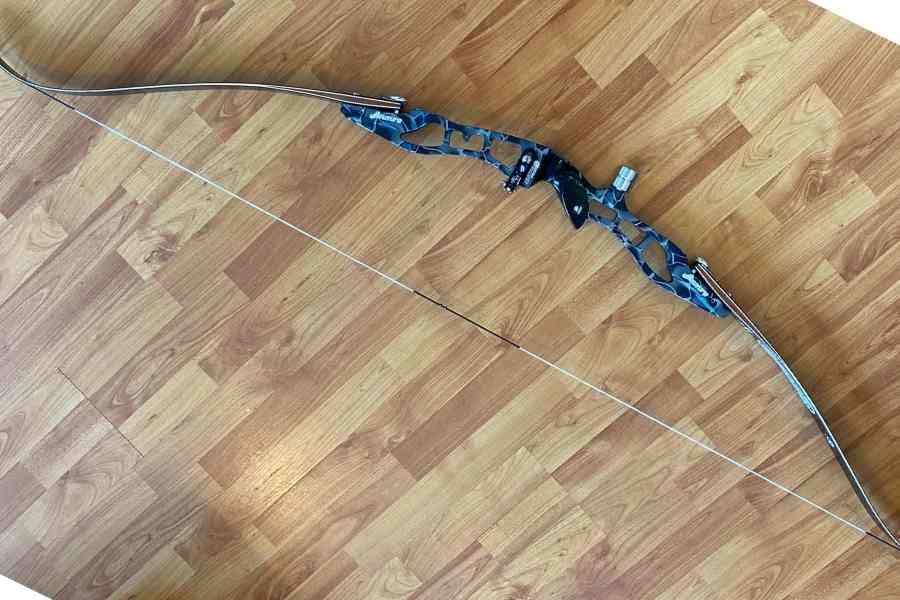 As you can see – You don´t need much room at all. Five minutes and all is set. I shoot barebow, so no sights to install.
---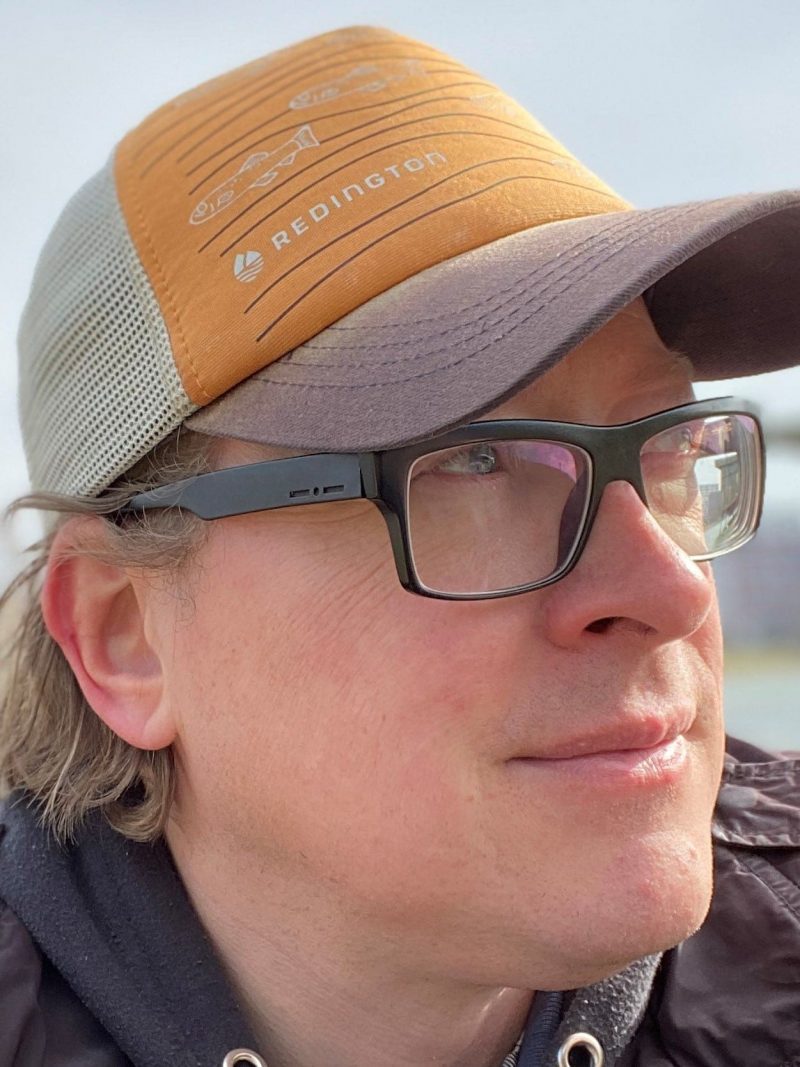 Takeaway:
Takedown bows allow flexibility because they let users change the bow limbs and draw weight without buying an entirely new recurve bow. Plus, you don´t need much room to store them!
At a Glance: The 5 Best Takedown Recurve Bows for 2023 are
1. Samick Sage Takedown Recurve Bow
The Samick Sage is, in our opinion, the best all-around recurve bow. It´s a flexible bow available in draw weights from 25 lbs up to 60 lbs (in 5 lbs increments). It is also possible to choose either right or left-hand orientation.
Pros:
Excellent first bow for new archers
Draw weight selectable per model between 25lbs and 60lbs (5lbs increments)
Right or left-hand models
Made from Maple wood and blackened fiberglass limbs
Draw length maximum is 29-inches
Beautifully made
Limbs replaceable
Cons:
No stringer is supplied
Occasional breakage or warping after several months of use
The recurve bow includes its own arrow rest and a B-50 bowstring. The riser is made from strong maple wood, while the two limbs are made with fiberglass.
The maximum draw length is 29-inches. The brace height is selectable from 7.25-inches to 8.25-inches. This recurve bow is designed for either beginner or intermediate bow archers.
When comparing the Samick Sage with other bows on our list, I conclude that this is the best all-around bow available. You could use the Samick as a target shooting or hunting bow alike. The price point is fair – the quality is good.
2. Bear Archery Bullseye X Takedown Recurve Youth Bow Package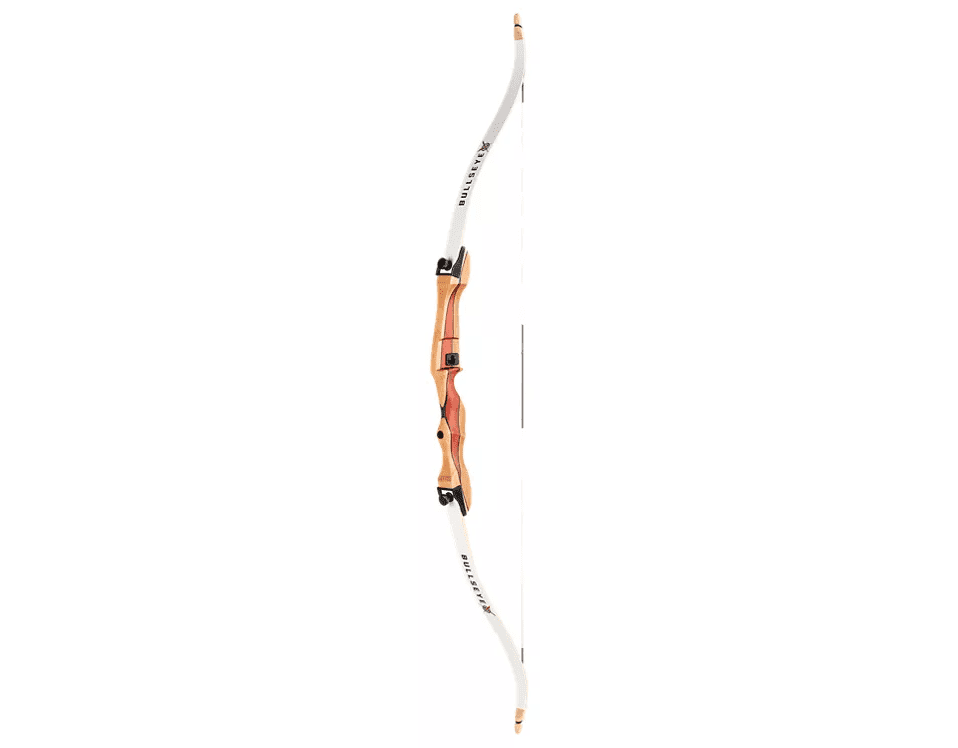 The Bear Archery Bullseye X takedown bow comes in a package and includes an arrow rest and string nock. Made of sturdy and lightweight materials (the bow weighs only 2 lbs), it´s the ideal bow for any youth archer 12 years or older.
This recurve bow is only for right-handed archers. The draw weight is selectable – There is a 15-pound and a 26-pound bow available.
Pros:
Sturdy multi-laminated construction
Takedown Bow

Right-hand only model

Draw Weight 15 or 26 lbs.
Axle-to-Axle 48″
Cons:
Specs:
| | | | | |
| --- | --- | --- | --- | --- |
| Draw Weight | Hand | Brace Height | Weight | Axle-to-Axle |
| 15 lbs. | RH | 8″ | 2 lbs. | 48″ |
| 26 lbs. | RH | 8″ | 2.4 lbs. | 62″ |
Bear Archery is a well-known brand – if you´re looking for a beginner's recurve youth bow, look no further!
3. Southwest Archery Spider 64″ XL
The Spyder Takedown Bow from Southwest Archery is available for right- and left-handed archers. Using increments of 5 lbs., the draw weight is adjustable from 20 lbs. up to 60 lbs.
It´s an intriguing-looking bow – and numerous updates such as mechanical rests/plungers, sights, quivers, stabilizers, and bow fishing reels are possible through the preinstalled threaded bushings.
Fast Flight and Flemish String compatible!
Includes one handcrafted riser (LH or RH), one pair of matching limbs upper and lower, 14 strand Dacron string, and a stick-on adhesive arrow rest.
Specs:
Bow Length: 62"
Bow Weight: 3 pounds
Features:
Reinforced Limb Tips

Naturally Sourced and Handcrafted Wood

"Take Down Bow" Design for Ease of Portability

1-Year Manufacturer Warranty
Instruction & Assembly Video
If you do not have a stringer tool already, there is one available for purchase too. Just select the option when you check out.
I conclude that both models are well priced when comparing the Southwest Archery Spider 64″ and the Southwest Archery Tigershark. Both bows are suitable for either hunting or target shooting activities.
The Spider 64″ and the Tigershark both have threaded inserts. This will allow you to add more equipment as need. You could mount a sight or a quiver, arrow rest, and so on.
The biggest difference is the bow length. The Spider comes as a 64″ bow. Therefore is better for taller people with a longer draw length.
4. Southwest Archery Tigershark
The Tigershark Takedown Recurve Bow is set up as a powerful model for advanced archers. It is the "third" generation development following the popular Samik Sage recurve platform.
Specs:
Bow Length: 62"
Bow Weight: 3 pounds
Draw Weight 25 to 60lbs available
Features:
Available in right and left-handed
High-quality construction
"Take Down" design for ease of portability
Stick on Arrow Rest
The Tigershark is also fully outfitted with threaded bushings for easy installation of sights, arrow rests, stabilizers, or other accessories.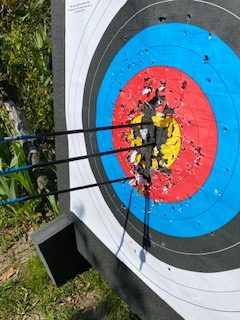 5. Southwest Archery Supply SAS Explorer Metal Riser Takedown Recurve Bow
Another excellent bow from Southland Archery Supply. Its strong fiberglass limbs are made with maple laminations and give it an astonishing, clean look. The riser is made of high-strength casting aluminum.
You can choose from different draw weights such as 22, 26, 30, and 34 lbs. The bow has a length of 66″, so it's not ideal for shorter archers! Recommended shooter heights up 6′.
Available right hand only!
Specs:
Features:
Available right hand only
High-quality construction
Available with a blue or red riser

Stick on Arrow Rest
The SAS Explorer is a great bow for archers that have longer draw lengths.
6. SinoArt 66″ Metal Riser RH Archery KIT
This takedown bow from SinoArt is available for right-handed and left-handed archers. The design of the bow is aimed at target shooters. The max. poundage available is 36 lbs.
You can choose between a black, red, and blue riser. Unfortunately, the left-handed version is only available in black. Speaking of, the riser is made of magnesium-aluminum alloy and measures 21″.
As mentioned before, this is a bow made for archery competition and target practice.
Specs:
Bow Length 64″
Draw Weight 20 – 36 lbs
Aluminum Riser
The package includes the bow plus limbs, the bowstring, a stringer, arm guard, finger tab, recurve bow sight, arrow rest, and two string nocks.
If you compare this package with the other bows on our list, the SinoArt is very well-equipped. Its direct "opponent," the SAS Explorer, is only available as the barebow.
That's why I recommend this bow as the best target-shooting takedown bow on our list!
7. Cabelas Warden 62″ Recurve Bow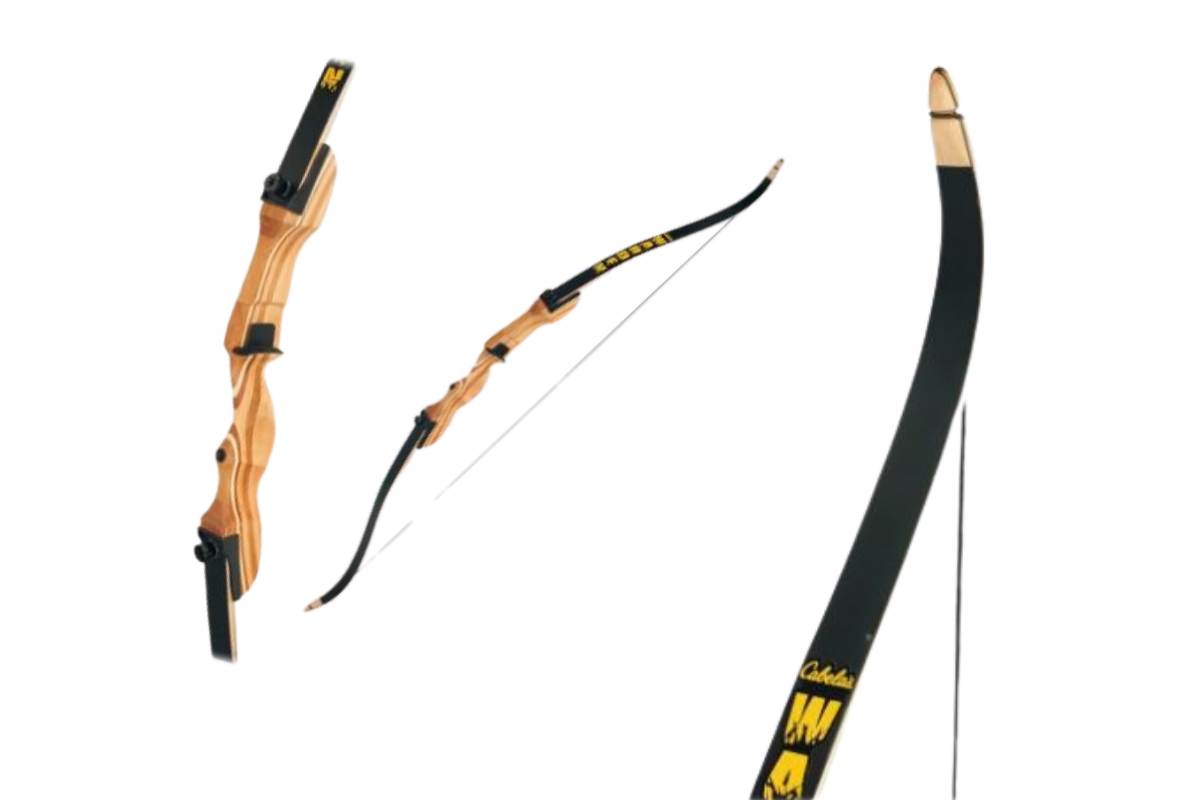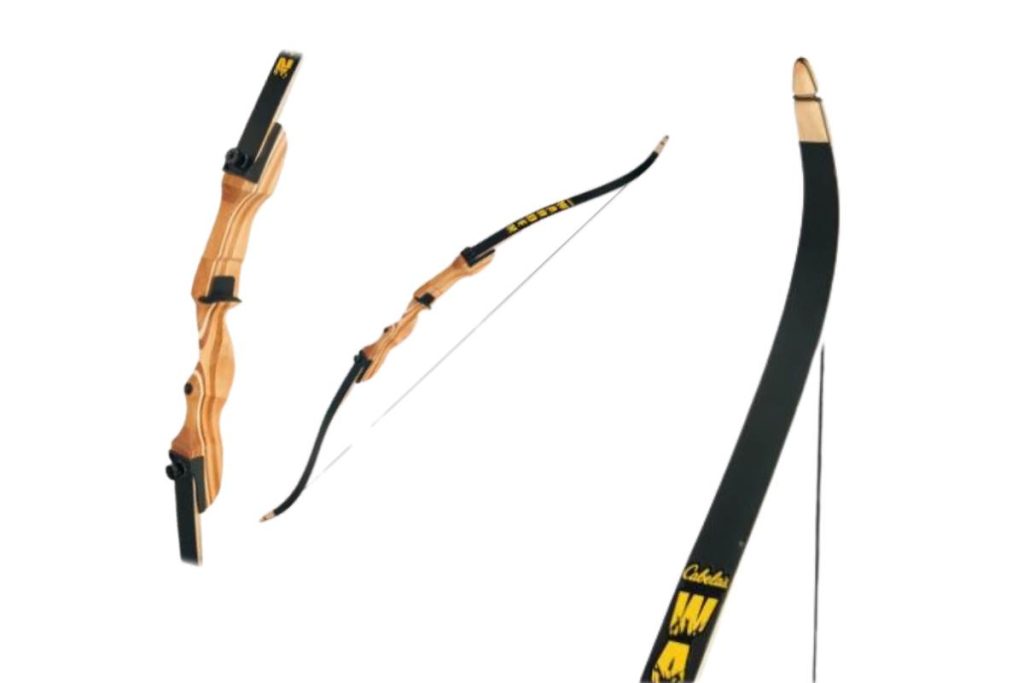 From one of the top US archery manufacturers comes this 62-inch beginner takedown bow with either a 45 or 50 lbs draw weight. Those draw weights are enough to hunt in almost all states legally.
Read our article about draw weights and hunting regulations here.
A strong multi-laminate riser design that uses walnut, white oak, hard maple, and garin woods.
This combination of woods gives the bow a unique look that is both aesthetically pleasing and highly durable.
Together, these woods create a striking and stunning bow. There is one thing that some people might not like about the model's limbs: the large bright yellow letters with the model's name on them.
But hey, at least you'll never forget whose limbs you're shooting with!
Its accuracy is comparable to that of more expensive models despite its low price. But the bow is pretty loud! Plus, it tends to vibrate when you shoot it. I strongly suggest that you buy some string silencers!
Predrilled holes allow you to attach sights, quivers, or stabilizers to the Warden. The Allen key to remove the limbs is part of this package as a dacron string.
---
Comparison Table
| | | | | | |
| --- | --- | --- | --- | --- | --- |
| | Bow Length | Draw Weight | Draw Length | Hand | Riser |
| Samick Sage | 62″ | 25 – 60 lbs | 28″ | RH&LH | wood |
| SAS Spirit | 62″ | 18 – 34 lbs | 28″ | RH | wood |
| Southwest Spyder | 64″ | 30 – 55 lbs | 30″ | RH&LH | wood |
| Southwest Tigershark | 62″ | 25 – 60 lbs | 28″ | RH&LH | wood |
| SAS Explorer | 66″ | 22 – 34 lbs | 32″ | RH | metal |
| SinoArt | 66″ | 20 – 36 lbs | 32″ | RH/LH | metal |
Poundage on recurve bows is measured at 28″ draw length. Every inch you draw less will reduce the poundage by 2 lbs. Here is an example: If your draw length is 26″ and you buy a bow with 34 lbs draw weight (measured at 28″). This means that you are shooting with 30 lbs.
---
Me, shooting my takedown bow.
---
Things you Need to Know Before Buying
Before you go and buy a bow (no matter which one that might be), you need to take three measurements:
Draw Length
Bow Length
Draw Weight
That´s it. Nothing too overwhelming, right? Now, how do you figure those things out? Easy!
Draw Length
That is the distance between a bow's riser (the middle part) and the most distant part of a bowstring when at full draw.
The Archery Trade Association (ATA) is defining it like this: "Draw length is the distance at the archer's full draw, from the nocking point on the string to the pivot point of the bow grip plus 1 3/4 inches."
Everybody has an individual draw length – just like a shoe size!
To be accurate, you need to maintain a proper form when shooting. And that is impossible if you are fumbling around with a wrong draw length!
When at full draw, an archer's arms should be at a 90-degree angle to their body. Your body should essentially be configured to a "T" shape between your torso and arms.
If you are new to archery, this may sound a bit complicated. But it's not. Believe me.
Measuring Draw Length
There are different methods to do this. The Wingspan Measurement is the most popular one (here is our article about this topic).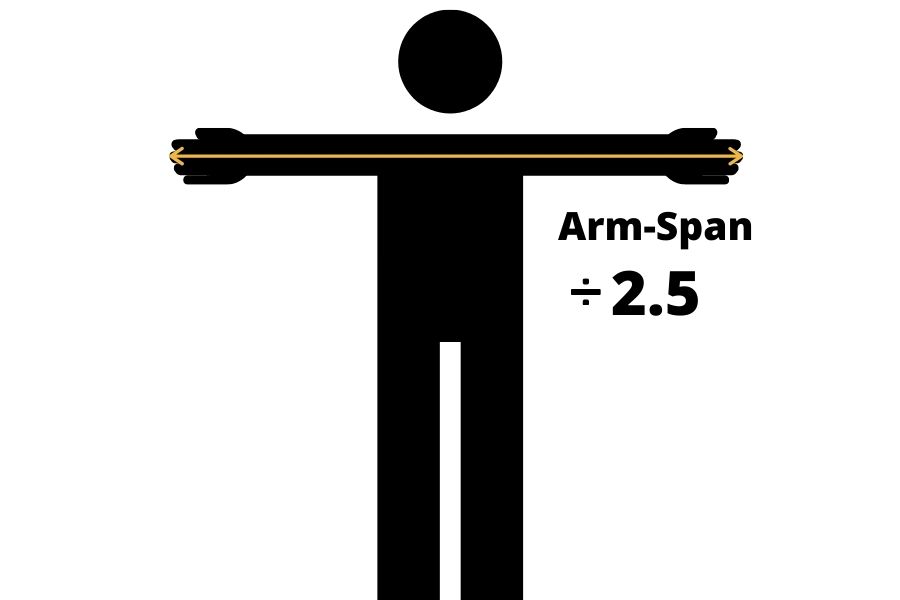 All you need is an assistant, a tape measure and a calculator.
Stand straight with your arms stretched out (see above). Now your assistant measures the distance from fingertip to fingertip (the furthest fingertip!).
Write down your findings, divide by 2.5. That is it! You now know your personal draw length!
Bow Length
Now that you know your draw length, you can go and pick a bow that supports your draw length! There is no magic involved here. Double-check before buying so you don´t end up with a too-long or short bow for you.
As general guidance, take a look at the chart below:
| | | |
| --- | --- | --- |
| Draw Length | | Bow Length |
| 14 – 17 inches | -> | 48 inches |
| 17 – 20 inches | -> | 54 inches |
| 20 – 22 inches | -> | 58 inches |
| 22 – 24 inches | -> | 62 inches |
| 24 – 26 inches | -> | 64 – 66 inches |
| 26 – 28 inches | -> | 66 – 68 inches |
| 28 – 30 inches | -> | 68 – 70 inches |
| 31 inches or more | -> | 70 – 72 inches |
Draw Length / Bow Length
Draw Weight
Shooting too high of poundage harms your experience. You should be able to draw and fire your bow at least 20 times in a row with only minimal fatigue.
The best draw weight you can draw smoothly and hold at full draw to comfortably shoot at a target.
Basic Recommendations:
| | | |
| --- | --- | --- |
| Young Adults (18 to 21) | 15 – 30 lbs | start with 20 lbs |
| Adult Women >22 years | 20 – 35 lbs | start with 20 – 25 lbs |
| Adult Men >22 | 25 – 40 lbs | start 30 lbs |
The sport of archery is not just about shooting arrows. It's also about the process: aiming, drawing, and releasing smoothly in one fluid motion.
One way to ensure you get the maximum benefit from your practice session is by starting with the appropriate draw weight. Do not start with too high of draw weight. Your form will suffer, and so will your accuracy.
Many states have laws governing the minimum draw weights for different species if you plan to go hunting. Make sure to inform yourself – Here is a clickable map for you!
Materials
The main materials for takedown bows are wood, metal, fiberglass, and composite. At the same time, the limbs are usually made of several layers of fiberglass, wood, and carbon foam.
The riser is, in most cases, made of wood, carbon, aluminum alloy, or magnesium alloy. If you prefer a more traditional look, go with a maple wood riser. Those look absolutely great!
How Long do Recurve Bow Limbs Last?
Quality recurve bow limbs should last you years to come! The condition of the bow's limbs is an important factor in how long a recurve limb will last. As well as any damage it may have incurred during use.
This can include
Creases from drops or rough handling
Small cracks that don't affect performance
Surface scratches and nicks that are too small to interfere with shooting accuracy
Hairline fractures often won't be found until they spread and weaken quickly.
Different Archery Types
Target archery
Field archery
Bowhunting
Traditional archery
Mounted archery
3D archery
What's the difference between target, field, and 3D archery?
The main difference is that target archery is done from a stationary position, whereas field and 3D archery are done on the move.
Target Archery
You shoot either three or six arrows per end. This can vary depending on the type of round you are participating in. Most commonly, it´s 20 ends of three arrows.
Distances are always the same. You only have a set time limit to finish your shot.
3D Archery
3D Archery is popular – and it's a lot of fun. 3D archery introduces you to engage a target in unique and creative ways. It´s an outdoor spot – the idea is to enhance your archery skill in an environment that comes as close to actual hunting as it gets. Please read our article about the most amazing 3D archery shots here.
Field Archery
Targets may or may not have marked distances. Field archery is done with a recurve bow. Field archers are judged on accuracy and need to adapt to targets at various distances and angles.
Field archery offers three different types of targets: hunter rounds, field rounds, and animal rounds. Each with its own unique targets.
What is a Recurve Takedown Bow?
The takedown recurve bow is actually comprised of three parts. There is the riser and then two limbs, one above and the other below. When compared to a single-piece bow, this type has many extra benefits.
Parts of a Recurve Bow
---
For one, the three-part bow can be dismantled to pack it down to a smaller size safely without risking bending or breaking the limbs. Take-down bows are easier and simpler to make repairs.
Parts can either be repaired and refitted or individually replaced to effectively make the bow new again. The take-down version is also useful for beginners because the draw weight is adjustable.
The draw weight is based on how stiff each of the limbs is and how it is constructed. Simply by swapping out the existing limbs for a different pair, the draw weight is changeable.
What to Look for When Buying a Takedown Recurve Bow?
There are a few factors to look at when it comes to buying a takedown bow. Each bow is different. Some have multiple models with different draw weights. Others are longer or shorter and suit people of different heights. Are you going to use the bow for target shooting, or do you actually plan to go hunting?
Important Things when Buying a Recurve Bow
Right or left-hand:
A bow is designed either for right-hand or left-hand use. A right-handed bow is held in the left hand with arrows fired from the right hand.
While it tends to be true that a right-handed person will hold a bow in their left hand and shoot with their right, the dominant eye also influences which hand to use for best results.
Draw weight:
Draw weight is a measure of how much force is required to pull the string back. This is an important factor for recurve bows because it determines how powerful they are.
The most common draw weights range between 20 and 60 pounds, with 40-45 pounds being average in today's market.
Higher draw weights offer more power and require a higher degree of strength and skill to use properly.
If you own a takedown recurve bow, you can change the limbs. That means you can increase or decrease your bow's draw weight, depending on what's best for you.
Draw length: 
Draw length in a bow determines the distance you can draw the bowstring back. The typical draw length of a recurve bow is somewhere around 28 inches.
To determine what length is appropriate for you, stretch out both arms away from your body, and then measure the length between the tips of your fingers on either hand. (Read more about how to properly measure your draw length here)
With this measurement, divide it by 2.5 to get the approximate draw length. This measurement is a reasonable starting both for kids and adults alike. It isn't perfect, but it's fairly good. I would advise you to always consult with a professional to determine your exact measures.
Nocking point
---
Nocking points are there to give a simple reverence where you should nock your arrow. You don't necessarily need them – but especially for newer archers, they might be helpful.
Bow Riser
---
Some bows permit the shooter to add their limbs to a chosen riser. In other cases, the bow riser comes with the bow. The riser is an important part of any recurve bow. Different quality ones depend on the requirements, with the highest quality being Olympics standard.
Make sure to invest in a quality riser – probably going to use it for quite a while. Limbs are more likely to be changed due to increased draw weight once you get stronger.
How To Decide Which Recurve Bow Is The Best?
With the takedown recurve bow, one gets more flexibility to adjust the types of limbs (or riser) used. This customizability is unlike a standard recurve bow, which is one piece and lacks this flexibility altogether.
Most Recommended Recurve Bows
We put together a review article about the best recurve bows in general. Not limited to takedown or vintage. Might want to check it out too.