How to fly with a bow and arrow? Traveling with archery equipment can be a challenge, but it is definitely doable with a bit of preparation. In this article, we will discuss some tips and tricks that will help make your travel experience a bit easier. We will cover everything from packing your gear to what to do if you encounter airport security. Follow these tips and you'll be on your way to your next hunting or target shooting adventure!
If you're moving a bow, a set of arrows, and assorted pieces of gear, you'll be using a bow case. There are two types of bow cases: hard cases and soft cases.
Soft Case
Generally speaking, soft cases are rather for storage and transportation of a bow inside a car, SUV, or van. They will protect your gear from being jostled around, but they are not waterproof or dust-proof nor are they crush-resistant. If you're planning on checking your gear as luggage, you definitely should use a hard case.
Hard Case
A hard case is much sturdier, usually made of aluminum or polycarbonate. Better hard cases are fully waterproof and dust-proof, so your gear will be well-protected from the elements. Hard cases are made to withstand all sorts of abuse and weather conditions. So, if you're traveling by air, you'll want to use a hard case for your bow.
Make sure there are interior tie-downs for your bow, arrows, and other equipment. Wrap everything in clothes or even use bubble wrap for extra protection. You don't want your gear shifting around inside the case and getting damaged. Luggage is sometimes handled roughly – so it's better to be safe than sorry.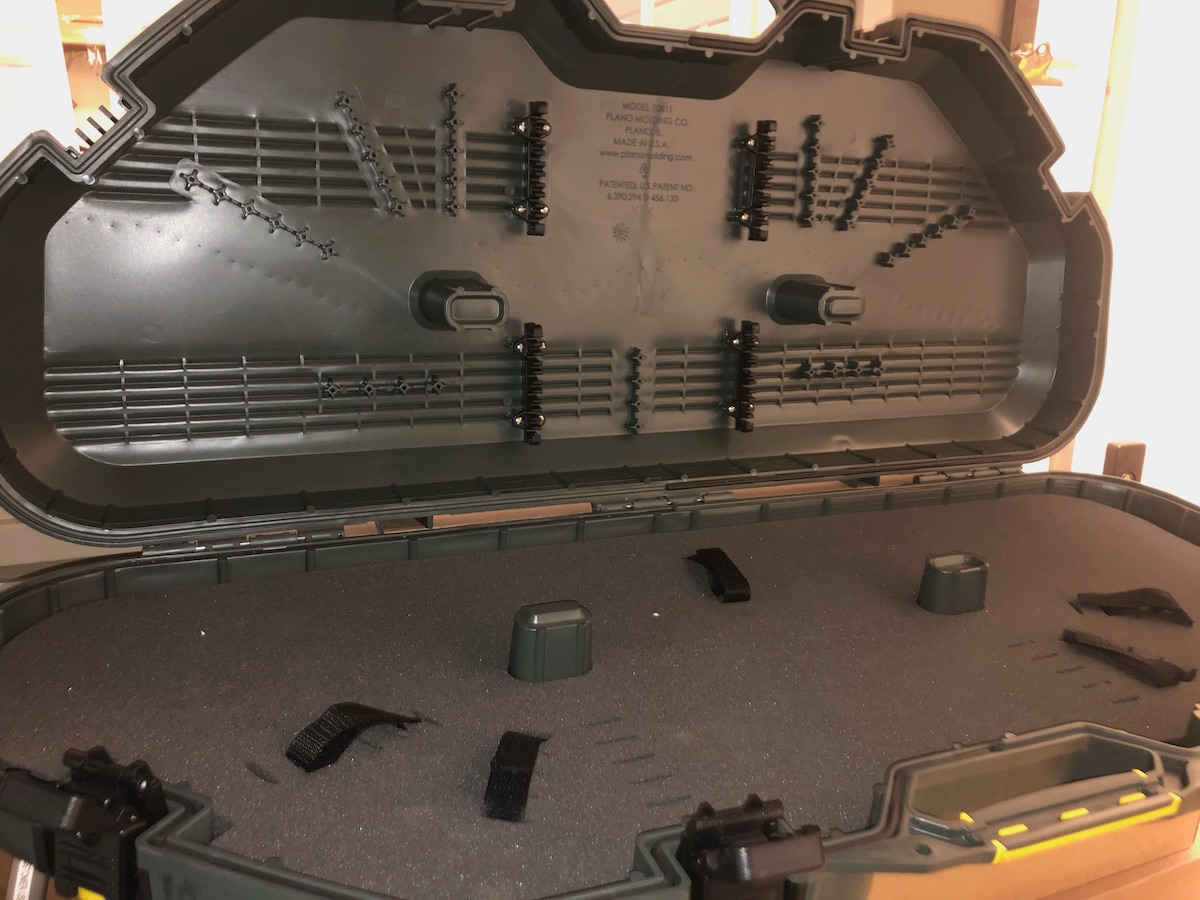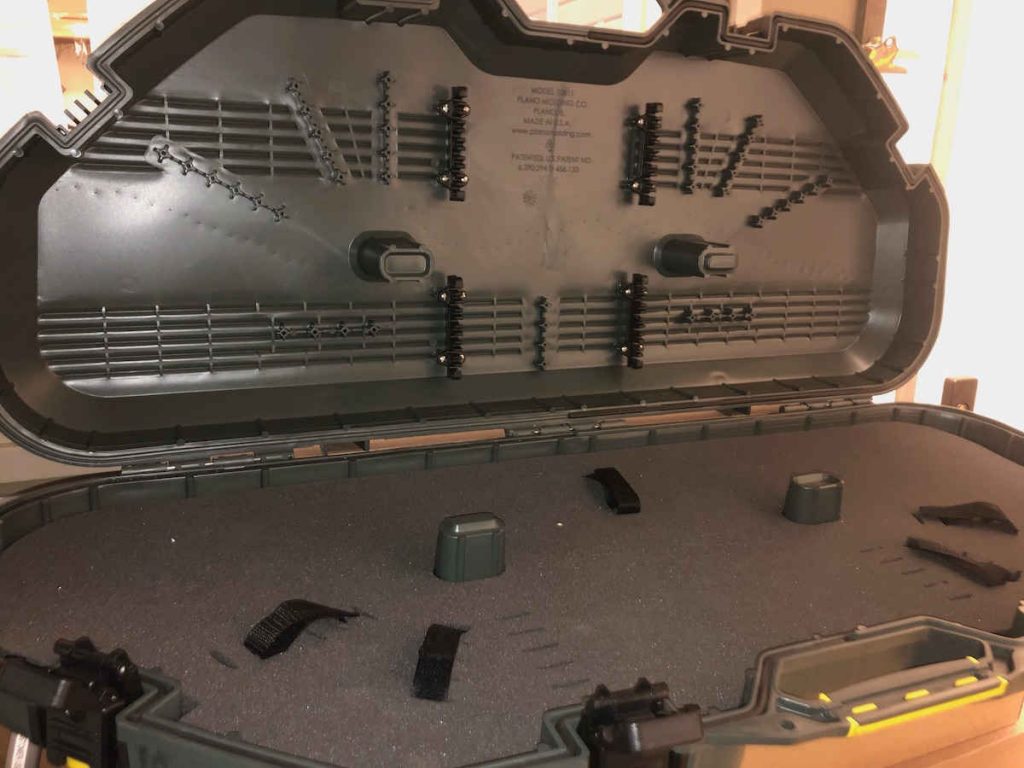 At The Airport
Now that you have your equipment all packed up, it's time to focus on getting through airport security. The first step is to contact your airline and let them know that you will be traveling with a bow. Ask about any special regulations and procedures that they have in place.
In general, you will need to declare your gear at the ticket counter and go through the security checkpoint with it. Be prepared to have your gear inspected and possibly disassembled.
When going through security, it is always a good idea to have all of your documentation readily available.
Transportation Security Administration (TSA) Travel Tips
Most airlines will allow you to travel with a bow as long as it is packed in a hard case and declared at the ticket counter. Once you get to security, let the TSA agents know that you have a bow in your luggage. They may need to open up your case for inspection.
Read more: https://www.tsa.gov/news/press/releases/2018/09/12/tsa-provides-travel-tips-hunting-season#:~:text=An%20assembled%20bow%20and%2For,prohibited%20in%20carry%2Don%20luggage
Make sure your hard case has a lock that is approved by the Transportation Security Administration (TSA). This will allow your case to be locked and unlocked by TSA personnel without having to break the lock.
I heard of people's locks being cut off even if they were TSA-approved. Might be a good idea to buy a case that has built-in locks. Or at least is designed with a TSA key locking latch.
When you check your luggage, make sure that any sharp edges are sheathed and/or wrapped securely. This will prevent harm to you and to the TSA agent who might inspect your equipment.
TSA Approved Bow Cases
The TSA recommends you be using a hard case if you plan to travel by air with your bow.
Taken directly from tsa.gov: "TSA recommends travelers check with their airline prior to their flight to ensure they comply with any airline-specific requirements. Passengers are encouraged to check firearm laws and regulations at their destination to ensure they are in compliance with local and state laws."
read.. our article about bow cases
Traveling Internationally
If you're traveling outside the country, you should pre-register your bow with U.S. Customs and Border Protection.
Here´s the paperwork you need: – Form 4457 – 
Be sure to have this form and your bow stamped at a Customs office. This form is valid for as long as you own this particular bow. The good thing is, that you only have to do this registration once.
The form basically certifies that the equipment was not purchased overseas, so you will not be charged duty upon returning to the U.S.
Traveling by Bus
Bows and Arrows are not allowed as carry-on items but need to be loaded under the bus. Gear such as sights can be carried on.
Make sure to stay within their weight and size restrictions for luggage.
Here are the size and weight limits for Greyhound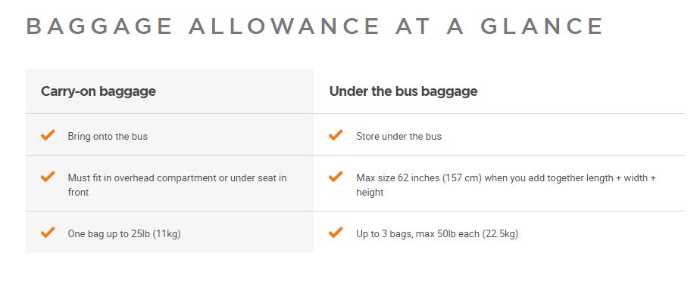 And here is the link:
https://www.greyhound.com/en/help-and-info/travel-info/baggage
General Tips When Traveling with Your Bow
Call the airline ahead of time and make sure your bow case is allowed to be checked, and that it isn't too bulky. Show up early for your flight in case you need to answer any questions.
You'll need to check your archery gear if you're traveling by train or bus. The case cannot weigh more than 50 pounds or be more than 75 linear inches long.
If you're carrying a bow and/or arrows on your city's subway or bus system, you're most likely to get stopped by the authorities and probably charged with something.
If you're planning to travel, call ahead and gather all the specific information you need to travel with your archery equipment.
Leave Extra Time at the Airport. The travel administrators may want to review your luggage at multiple spots.
Be courteous. TSA agents, bus drivers, and other people asking about your luggage are just doing their job.
If you land at your destination and don't see your bow case, don't panic! It may be brought to you by a gate agent or ground crew member. Often bulkier luggage has to get picked up 
Summary
Archery equipment can be a hassle to travel with, but if you take the time to plan ahead and understand the restrictions of each mode of transportation, you should be able to get your gear from Point A to Point B without any issues.
Make sure to pack everything securely and contact the airline or bus company in advance to make sure your bow case will be allowed on the plane or bus. And how they would like you to transport it.
Do you have any tips for traveling with archery equipment? Share them in the comments below!