Ever wondered how to keep your archery shots on point while avoiding the sting of a bowstring slap? Our comprehensive chest guard roundup review gathered the top contenders, including the Easton Diamond Chest Guard and more.
Discover their features, benefits, and how they stack against each other. Join us on a journey of archery excellence as we help you find the perfect chest guard to hit the bullseye with confidence.
Before we dive into the individual chest guard reviews, let me share a bit about my archery journey. I'm Alex, an avid archer who's spent countless hours perfecting my shot.
I understand the importance of finding the right gear, and today, I'm excited to guide you through a collection of chest guard reviews that will elevate your archery experience.
Top Gear Chest Guards
Avalon Archery Tec One Guard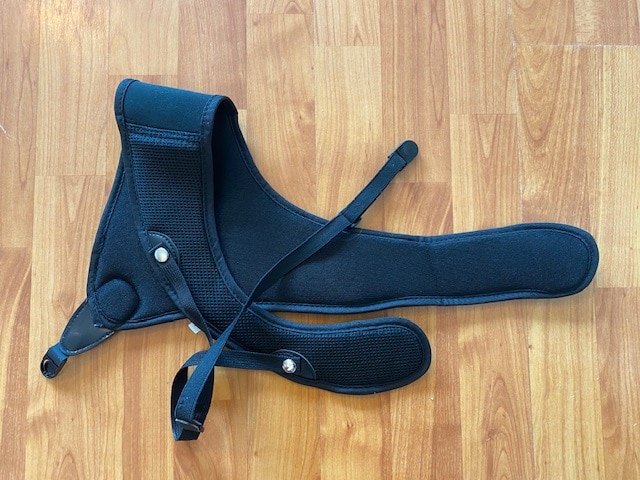 Avalon Archery Tec One – Available in Different Colors
---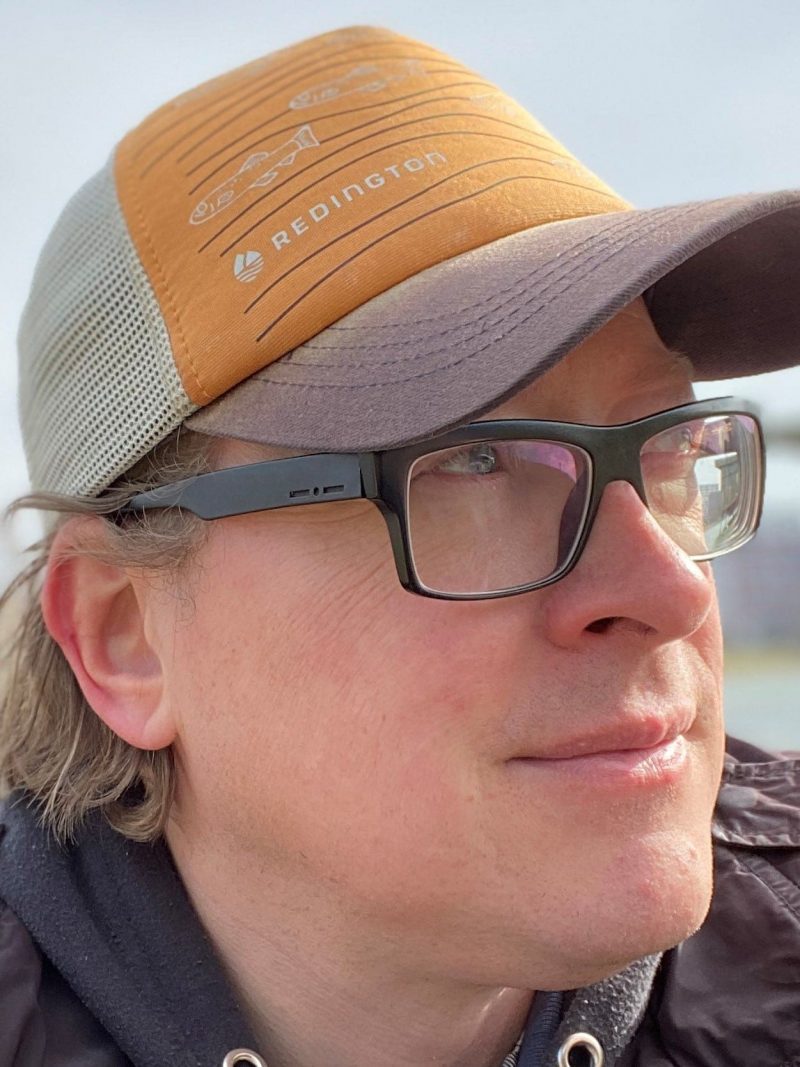 I do own the Avalon Archery Chest Guard. I purchased it in 2019 and have used it ever since. It does what it is supposed to do. Originally, I didn´t think a chest guard was necessary – Oh boy! Wrong! I found out – I bought it right at the archery range…
The Avalon Archery Tec One Chest Guard is exactly what you need when you can longer stand to be burdened with bowstring-to-chest or clothing contact.
Put this chest guard on, send the perfect arrow, and get back to business as usual, knowing that your issues are now a thing of the past. The Avalon Chest Guard is also available in a wide array of colors.
Specs:
    Weight: 8.8 ounces
Pros:
That´s me wearing the Avalon Chest Guard:
Velcro pads for enhanced adjustability
Elastic straps for a snug and secure fit
Quick buckle release that makes it a breeze to take the guard on and off
Available in a wide range of colors to match competitive shooting jerseys
Cons:
Some customers report that sizing can be difficult. Wasn´t an issue for me.
So, can I recommend it? Well, the guard shields your chest from the dreaded string slap. It´s adjustable and lightweight, and I never had any issues using it. Plus, it´s long-lasting. Mind you, I bought mine back in 2019.
But it´s unavailable on Amazon, so I suggest you get the Easton Diamond Chest Guard instead – or try it here.
Easton Diamond Chest Guard
---
check latest price
Easton is a brand that has been around for several years, during which time they have consistently turned out some of the highest quality archery products available.
The Diamond Chestguard is no exception to this rule. Leave behind your bowstring to chest/bowstring to clothing contact concerns with this industry-leading chest guard.
This unit features comfort-fit design technology, breathable air-mesh construction, and easily adjustable shoulder straps.
Specs:
    Weight- 12 ounces
Pros:
Comfort-fit design technology for unrestricted use
Breathable air-mesh design for superior heat dissipation
Easy to adjust shoulder straps for a snug fit
Available in a wide range of sizes for versatility
Cons:
Few color options exist for those looking to match guard to competition jersey
The Diamond Chestguard is available in a number of sizes and can be purchased in both rights and left-hand models.
Maxmiko Archery Chest Guard
---
check latest price
If you are searching for a chest guard that is easily affordable on nearly any budget, look no further than the Maxmiko Archery Chest Guard.
This guard features a premium buckle style strap, durable nylon-mesh construction, and is designed in a way as to make it a universal fit for nearly any archer, no matter his or her body type.
Perhaps the most highly regarded characteristic of this guard is that it can be adjusted for use by both rights and left-handed shooters, making it the perfect purchase for an archery coach that would like to have a guard on hand in the event that any member of their team requires its use.
Specs:
    Weight: 3.2 ounces
Pros:
Nylon construction for enhanced durability
Universal fit design to cater to any archer
Interchangeable for both right and left-handed archers, making it versatile
What Makes A Quality Archery Guard?
When selecting an archery chest guard, there are a number of considerations that must first be factored in. So what should you look for when purchasing the best archery chest guard?
A Guard That Fits Like A Glove
The last thing you want is to purchase a chest guard only to find out that it is ill-fitting or moves around in a non-secure manner.
This is a sure way to find yourself pitching the guard in question into your gear bag instead of wearing it as you had intended.
Instead, it is always wise to choose a chest guard based upon its fitment characteristics and how easily it adjusts to your body shape.
This is just one of the many reasons that we love the Avalon Archery Tec One Chest Guard. This unit allows for multiple means of adjustment, thereby ensuring that an archer is the benefactor of a snug and secure fit every time they head to the range.
A Guard That Lets You Breathe
It is almost certain that you will forgo a chest guard if it becomes cumbersome to wear due to its lack of breath ability.
Archery is a discipline of mental focus, and there is no quicker way to break this focus than to be uncomfortable when shooting.
This can easily occur when a poorly constructed chest guard causes you to sweat profusely due to a lack of heat dissipation.
This is yet another reason why the Easton Diamond Chest Guard is one of the most popular products on the market today. This guard's breathable air-mesh design quickly dissipates heat, making it feel as if you are wearing no chest guard at all.
A Guard That Excludes No One
It can sometimes be difficult to find a chest guard that fits you as comfortably as it should. This is made further difficult when sizing becomes restrictive and an archer must guess as to which size will fit them most adequately.
However, if a highly adjustable, universal guard can be obtained, much of these woes can be avoided.
If extreme versatility is what you seek, look no further than the Maxmiko Archery Chest Guard. This guard is as versatile as they come, featuring a one-size-fits-most design and a fully adjustable construction that allows it to be used by both right and left-handed shooters.
Which Is The Best Archery Chest Guard?
When comparing the chest guards contained in this list, I feel without a doubt that the Easton Diamond Chest Guard is the best archery chest guard, with the Avalon Archery Tec One Chest Guard finishing as a not-so-distant runner-up.
With its easy-to-adjust chest straps, comfort-fit design technology that yields hours of uninterrupted shooting, and breathable air mesh design for unsurpassed heat dissipation.
This guard simply leaves no stone unturned, leading to an archery chest guard that simply cannot be beaten. 
FAQ
Do I need a chest guard?
You do not "need" it – But a chest guard is a useful accessory for archers who want to prevent the bowstring from hitting their chest or clothing, which can cause pain, bruising, or interference with accuracy.
Is a chest guard expensive?
A chest guard is not a very expensive item, and you can find many options for different budgets and preferences. The average price of a chest guard ranges from $10 to $30, depending on the brand, quality, and features of the product.
What are the benefits of a chest guard?
Protecting your chest from the bowstring impact and reducing the risk of injury or discomfort.
Preventing your clothing from getting caught in the bowstring and affecting your shot.
Increasing your comfort and confidence by eliminating any distractions or worries caused by the bowstring
What is string slap?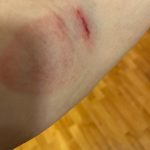 String slap is a term that refers to the phenomenon of the bowstring hitting your arm or chest when you release the arrow. String slap can cause pain, swelling, bruising, or even bleeding on your skin. String slap can also affect your accuracy and consistency by altering the arrow flight path.
How do I choose the right chest guard? 
Size: The chest guard should fit snugly and securely on your chest without being too tight or loose. You should be able to adjust the straps or buckles to achieve the optimal fit.
Material: The chest guard should be made of breathable and durable material that can withstand wear and tear. You should also look for a material that is easy to clean and maintain.
Design: The chest guard should have a design that suits your style and preference. You can choose from different colors, patterns, shapes, and features.
Hand: Your chest guard should match your dominant hand. If you are a right-handed shooter, you should get a right-handed chest guard, and vice versa. This will ensure that the chest guard covers the correct side of your chest.