Choosing the best recurve bowstring can be tricky with many options for materials, sizes, and customization.
The first decision is whether you want a pre-made stock string for quick installation or a custom string tailored to your bow. Custom takes more time but offers a precise fit.
To help you pick the ideal string, I'll cover the key factors like material options and proper AMO length.
I'll also recommend top-rated recurve strings based on quality and value.
With the right information, you can confidently select a string that maximizes performance and lifespan for your setup.
Keep reading for reviews of my favorite strings and advice to guide you to the perfect match.
At a Glance – Here are our Top Recurve Bow Strings
+ BEST OVERALL -Legend Dacron B-55. Top Pick: This modern bowstring comes in AMO lengths from 48″ to 66″ with options of 12, 14, or 16 strands. I use and highly endorse it. Plus, their customer service is excellent, backed by a 100% money-back guarantee.
___________________
+ RUNNER UP – Samick Sage & Polaris String. The Samick Sage & Polaris Replacement String, with a 62-inch AMO length, is available in a 14-strand version for 25-40 lb bows and a 16-strand version for bows over 40 lbs.
___________________
+ REPLACEMENT STRING – by ISPORT. The Archery Hunting Braided Replacement Bowstring measures 56 inches (not AMO length) and is crafted from durable nylon.
___________________
+ HIGH END – Flemish Fast Flight Plus. The product features a robust 3-bundle, 18-strand design for enhanced strength, accommodating up to 70 lbs draw weight for increased shooting speeds.
___________________
+ Southland Archery B-55 Replacement String. The product is available from 48″-70″ AMO. 14-16 Strand – There is a single-string product in the box.
Stock Strings or Custom Strings?
Stock strings are pre-made for quick installation but offer less customization. Custom strings take more time to construct but allow choosing materials like Dacron, Polyester, or Kevlar and the number of strands based on your shooting needs.
Custom offers more tuning options to optimize arrow flight over different distances.
Understanding Bowstrings: Materials, Strands, and AMO Length
Materials
You´ll have to differentiate between strings for compound bows and recurve bows (or crossbows). Synthetic materials are used to make compound bowstrings in general.
Some recurve bowstrings are also manufactured with different sorts of materials like Kevlar, which is very durable and offers a lot in durability for the string to last long periods without breaking under pressure.
Bowstring Material Comparison
Brownell
BCY, Inc.
Rampage
Mercury
Vantage
452 X
Rhino
Force 10
Fast Flight + (Plus)
8125 Dyneema
Fast Flight (Spectra)
652 Spectra
D-75
Dynaflight 97
Fury (Discontinued)
8190F (also Discontinued)
Replaced by Mercury
B 50
B 55
source: http://www.bcyfibers.com/
Compound bows
BCY 452X
67% SK75 Dyneema and 33% Vectran
20-24 strand
Recurve and Compound bows
BCY 8125
92% SK75 Dyneema 8% Vectran
14-16 strand recurve and compound bows
24-28 strand crossbows
Recurve, Compound, and Crossbows
BCY D97
100% SK75 Dyneema
14-16 strand recurve and compound bows
24-28 strand crossbows
Strand
More strands increase strength, weight, durability, and power stroke. Use more strands on higher-weight bows for excellent elasticity, improving arrow velocity and flight across distances. Select strand count based on bow weight and performance needs.
Recurve Bow
10 strand B50 Dacron for bows up to 30lbs
12 strands B50 Dacron for bows up to 40lbs
14 strands B50 Dacron for bows up to 50lbs
16 strands B50 Dacron for bows up to 65lbs
The new B55 Dacron Strings give the same stretch as the B50 strings = same power! But less permanent stretch, allowing the string to last longer.
Compound Bow
40 LBS | 12 Strands
50 LBS | 14 Strands
65 LBS | 16 strands
70 LBS | 18 strands
What Is AMO Bowstring Length?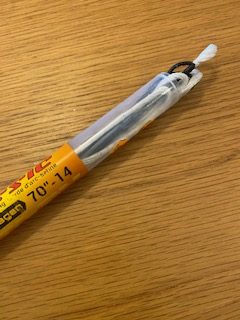 ---
The AMO (Archery Manufacturers and Merchants Organization) has set standards on what length bows should come in.
How to use AMO Length?
String length recurve bows: For recurve bows, subtract 4" from the AMO length, and for longbows, subtract 3″.
String length compound bows: string lengths can be found on the limb sticker of your bow
How Long Do Bowstrings Last?
Bowstrings typically last up to two years but need replacement when they show wear or fraying. They only require replacing when individual strands begin to break. It's essential to maintain your bowstring with regular waxing to prolong its life.
If you're not restringing your bow yourself, you can find the cost of professional restringing in our article on the subject (costs to restring a bow).
Get the wrong size, use the wrong material, or even fail to wax the product regularly, and you'll soon find it either unusable or providing poor performance during your next hunt or bow fishing trip. 
How Do the Strings on our List Compare?
Industry Leading Recurve Bowstrings
B-55 Dacron Replacement Recurve Bowstring
B-55 Dacron Recurve Bowstring
---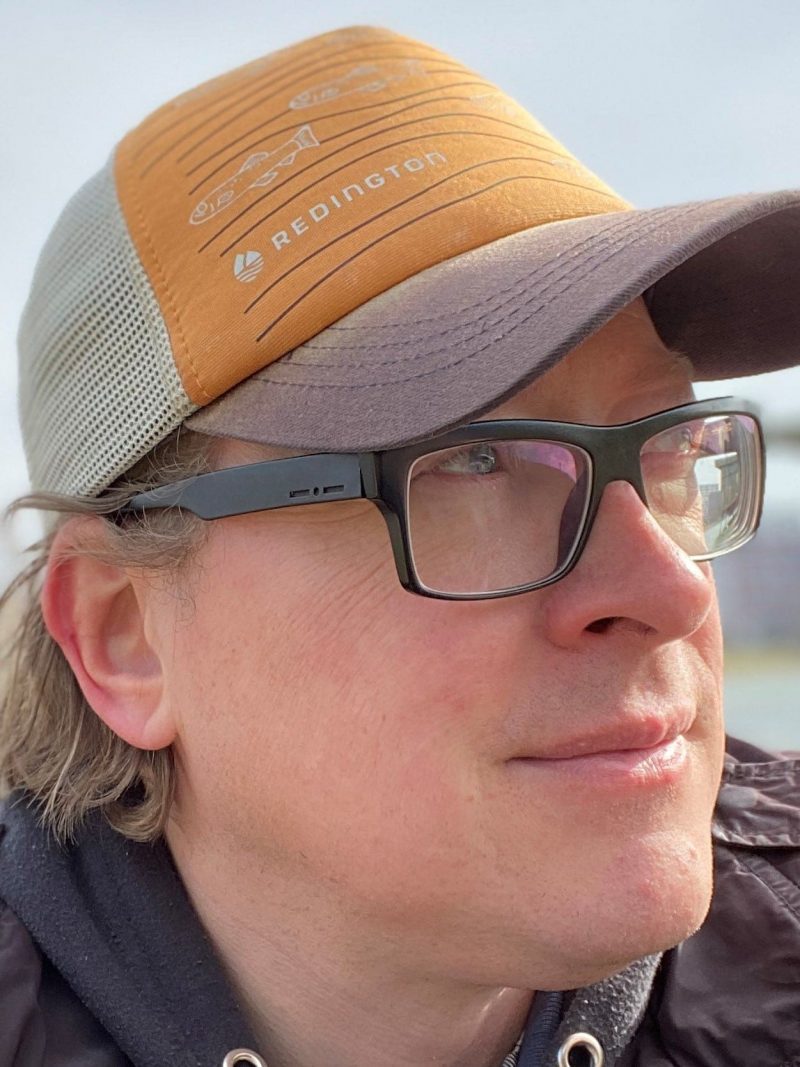 I highly recommend this string—it's the one I use on my takedown bow, and I'm completely satisfied. When it's time for a replacement, I'll definitely stick with this brand.
The B-55 Dacron Replacement Recurve Bowstring is available in AMO sizes from 48 to 66 inches. The number of strands available: 12 strands supporting up to 40 lbs, 14 strands supporting 50 pounds, and 16 strands supporting up to 66 pounds draw weight.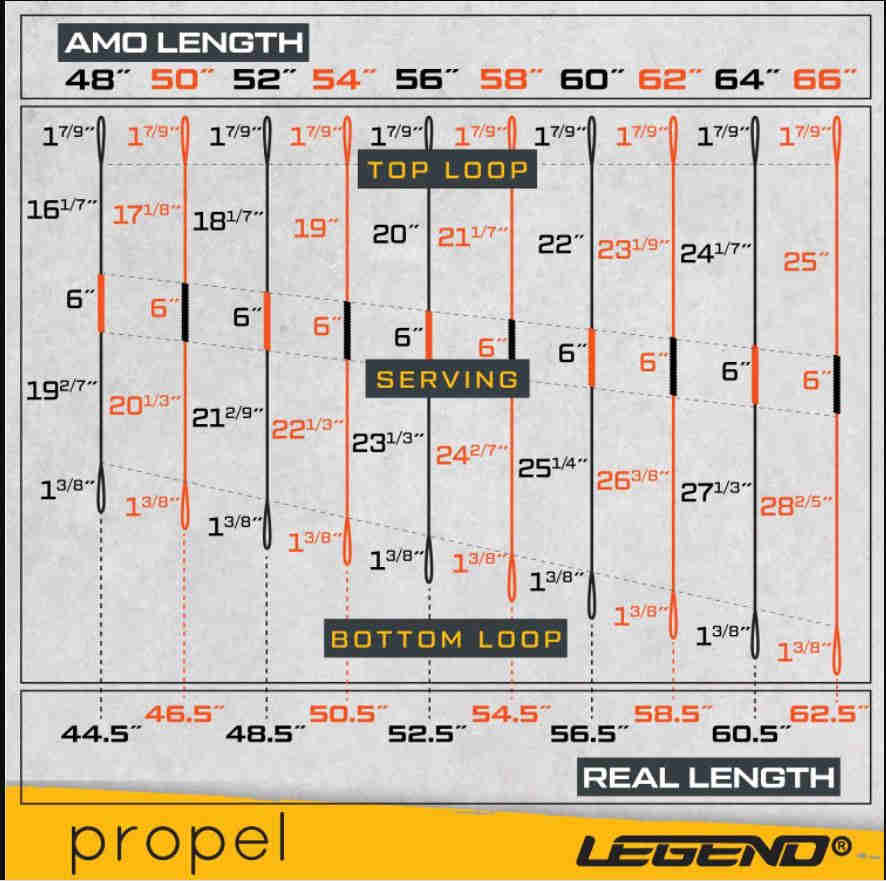 AMO Lengths and their "regular" counterparts
---
Industry-leading strings, that are safe to install on recurve and traditional bows! Quick endless loop install
PROS:
100% Money-Back Guarantee
Ticks all the boxes!

AMO sizes from 48 inches to 66 inches

Various number of strands depends on the pound limit
Serving protects loops and nocking point
CONS:
What? They have a 100% Money-Back Guarantee…
The string includes a healthy serving that protects the strands to avoid them breaking individually, ruining the string from the inside.
The B-55 is a little thinner than the B-50 strings. Some like it, some don´t!
The loops and serving areas are the bowstring's critical stress points, where the risk of damage is highest.
This string here is exceptionally well-crafted for outstanding durability in these areas.
---
Samick Sage & Polaris Replacement String
Samick Sage Replacement String
---
The Samick Sage & Polaris Replacement String is a 62-inch AMO length and comes in either a 14-strand (25 to 40 lbs) or a 16-strand (40+ lbs) model. It is primarily designed as a replacement Dracon string for Samick Sage bows but could be used on other bows like a Polaris, too.
The string is pre-twisted for simplicity and additional strength. When fitting the string, adjust it to the correct brace height by twisting the string.
PROS:
Quality string supplied with Samick Sage bow products
62-inch AMO length
Pre-twisted string
Choice of 14 strands (25 to 40 lbs) or 16 strands (40+ lbs)
CONS:
Requires regular waxing to keep it usable over the long-term
The string arrives pre-waxed, but the manufacturer recommends regular wax application to maintain flexibility and extend its lifespan.
---
FLEMISH – Fast Flight Plus – REPLACEMENT RECURVE BOWSTRING
FLEMISH Fast Flight Plus
---
The Flemish Fast Flight Plus Replacement Recurve Bowstring is available in 44-inch to 62-inch lengths (actual length, not AMO regulated length measurement). The product adopts a 3-bundle construction with 18 strands used for extra strength up to 70 lbs of draw weight for faster shooting speeds.
PROS:
44-inch to 62-inch (actual length, not AMO measurement)
Three bundle design with 18 strands
Works with low stretch bow designs
Choice of 14 strands (25 to 40 lbs) or 16 strands (40+ lbs)
CONS:
A high-performance string that doesn't suit all bows (check with your bow manufacturer)
The braided string is suitable for bows that only support limited stretching in order to fit. The Fast Flight standard is high performance but won't suit all bows equally.
Consult with your bow's manufacturer to confirm compatibility with this string. If it's not suitable, the B-55 Dacron Bowstring we previously reviewed is a dependable substitute.
---
Replacement String Southland Archery Supply Recurve Bow
Replacement String Southland Archery Supply
---
The Replacement String from SAS is a life-saver where you're out on the hunt and your string breaks or catches on a tree branch and damages it. The product is available from 48-70″ AMO, (the usual 4-inch difference) is apparent here).
If for example, your old string is 60″ measured laying flat with pinched loops – order a string that matches it. In this case 60″ actual size!
PROS:
Pre-waxed for immediate use

One string in the box
Solid choice as a backup string to take on a trip
CONS:
The product is designed for both archery competitions and bow-hunting trips. It is already pre-waxed and awaiting use. It is a good idea to keep the string waxed between uses to ensure it'll be an excellent performer later in the month too.
This is a 55 Dacron String – but it fits most traditional bows and recurve bows. It is made in the U.S.A.
---
ISPORT Archery Hunting Braided Replacement Bowstring Recurve 56″ Black
ISPORT Recurve String 56″
---
The Archery Hunting Braided Replacement Bowstring is a 56-inch (not AMO length) product made from nylon and suits draw weights up to 50 lbs. It is black in color, and there is a single string in each product box.
PROS:
56-inch actual length (non-AMO length) replacement string
Pre-waxed ready for use
Single string in the box
Support 50 lb draw weight
CONS:
The string is ideal as an easy replacement for a broken string for traditional recurve bows.
---
What You Should Know
Bowstring materials have not always been made using the same core materials. Some were made from waxed linen or a Dacron polyester material, which supported 50 lbs per strand and stretched nicely beyond the 2 percent mark.
A Kevlar and Vectran combination arrived in the 1970s, offering faster speeds but a little stretch.
The Dyneema and Spectra combination was released in the 80s, which was a durable fiber that worked well other than at higher elevations where heat and string tension caused problems.
Most recently, a blended mix of synthetic materials resolved most of the issues of previous materials as long as the string was waxed regularly.
The official A.M.O. Measurement is usually labeled on a bowstring. The actual string is 4 inches shorter out-of-the-box than the official A.M.O. length.
The string stretches somewhat when it is fitted. In most cases, a bow will have its required A.M.O. length printed on the limb, the box or within the product information and is best clarified before ordering to avoid size-related disappointment.
Beyond the String: The Alchemy of Speed and Strength
The best recurve bowstring is not necessarily a single product selection. Each bowstring is different.
In many cases, a replacement string only supports up to a 50 lb draw weight which limits the feet per second (FPS) speed of the arrow.
Read… Should you Wax your Bowstring?
In other cases, the material is less durable in all weather conditions. All bowstrings should come pre-waxed.
Pre-waxed upon arrival, yes, but your string demands a waxing routine to retain its youthful flexibility for the many draws and releases to come.
When quality calls, the answer often lies in the brand's legacy. Superior strings often bear a name that carries the weight of craftsmanship and performance beyond ordinary off-the-shelf strands.
Can You Make Your Own Flemish Bow String?
Are you intrigued by string-making? With a jig for bowstrings, one for serving, and the string material of legends, you can forge your Flemish string. Embrace the craft, and let your arrows fly with a personal touch of mastery.
Read our tutorial here: How to make a flemish bowstring