Hunters have long since been regarded as the ultimate conservationists, and for good reason. As hunters, we continually strive to protect the well-being of the game species that we hunt and seek to revitalize the habitat in which such animals thrive. Quite simply, the hunting community has served as the gatekeeper of sorts, to the wildlands of our country.
However, it is one thing to simply imply that hunters play a pivotal role in conservation. It is another, however, to substantiate these claims in a largely irrefutable manner.
What follows is a detailed explanation of the hunting community's role in conservation, as well as case-specific examples of hunting's positive impact upon conservation as a whole.
What is Conservation?
To understand the role that hunting plays within conservation, you must first grasp the concept of conservation itself.
Webster's dictionary defines conservation as, "planned management of a natural resource to prevent exploitation, destruction, or neglect."
Quite simply, conservation is the practice of protecting the well-being of our nation's habitat and the animals that reside therein.
The idea of conservation is nothing new, though subsequent efforts of this nature have grown tremendously in scope over the past 100-years.
In general, society as a whole has become far more aware of the need to protect the resources that surround us, with perhaps few being as ingrained in such ideology as hunters themselves.
A Brief History Of Conservation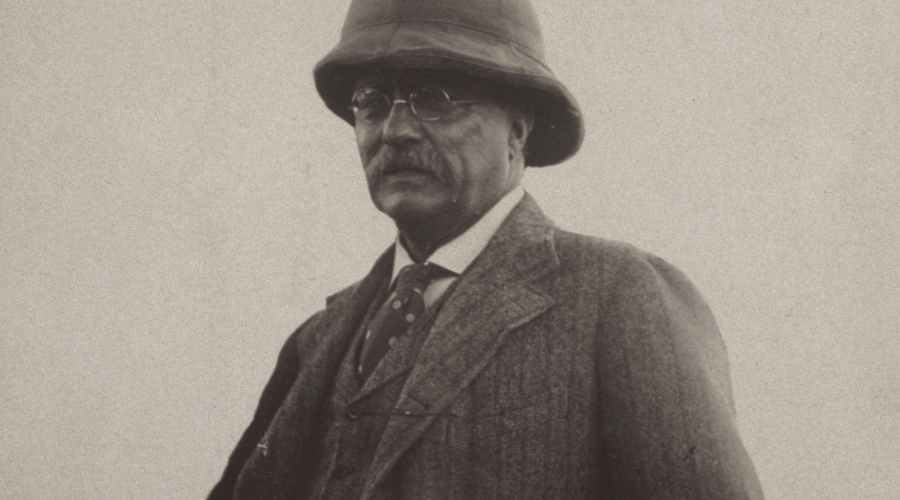 President Roosevelt was in favor of ethical hunting, under the guidance of reasonable game laws
---
The roots of American conservation can be traced back to the mid-1800s. It was at this time when scrutiny began to befall the use of many wasteful practices that had accompanied westward expansion.
Rampant market hunting had dwindled population numbers of numerous species to dreadfully low levels, and increased human traffic and encroachment threatened to destroy the remaining habitat of many already threatened species.
From these concerns, a grassroots movement of sorts was born. In the years that followed, Yellowstone National Park was officially formed and designated as a protected area.
This would later be followed by the addition of many other wildlands, under the same designation. These lands would eventually come under the management of the newly formed National Parks Service in 1916.
Perhaps one of the most well-known early conservationists was President Theodore Roosevelt, who was a hunter himself.
read.. responding to injured wildlife
Roosevelt understood that the overharvest of game animals would lead to their eventual extinction, and thus pushed a model of sustainable harvest.
President Roosevelt was in favor of ethical hunting, under the guidance of reasonable game laws.
The Boone and Crockett Club was founded in 1887, at the behest of Roosevelt. This organization would highlight the importance of sustainable hunting practices, as well as conservation as a whole.
It was during this era that daily and seasonal bag limits came to fruition in most areas, thereby preventing the overharvest of game.
Throughout the 20th century, the idea of conservation would continue to gain traction. As a result, previously threatened game species, such as whitetail deer, elk, and wild turkey, would ultimately rebound from near extinction.
This revitalization was due in large part to the implementation of the Lacey Act in 1900, which made market hunting a federal offense.
Today, these same species flourish across the American landscape, thanks in large part to the efforts of hunters, who have funded subsequent management through license sales and donations.
Likewise, a significant amount of traditional habitat has been restored, in a bid to sustain the thriving populations of these species.
Basic Principles Of Conservation
The practice of conservation inherently follows several key principles. The adherence to these principles ensures the sustained protection of both habitats and game species alike. 
The following are several basic principles, which serve as the basis of all modern conservation practices.
Wildlife Is A Shared Resource: Conservation, as a practice, centers around the idea that no man, nor woman, holds ownership over wildlife of any type. In actuality, wildlife is a shared resource, which must be managed wherever any individual species is found. We all bear the responsibility of managing wildlife in this manner, according to best possible practices.
Harvest Should Be Regulated, Preventing Waste: When managed properly, our nation's wildlife serves as a renewable resource. On the contrary, wasteful harvest, or harvest of game for financial gain, leads to the rapid depletion of this resource. Scientifically backed game laws are put in place to prevent overharvest.
Hunting Excludes No One: All individuals should be allowed access to game for the purpose of lawful harvest. Likewise, all individuals shall share the responsibility of managing both game and non-game species. This management should be conducted in the most efficient manner possible.
While these principles are rather basic, each is expanded upon within the North American Wildlife Conservation Model. The details of this model are depicted in the section that follows.
Hunting And Conservation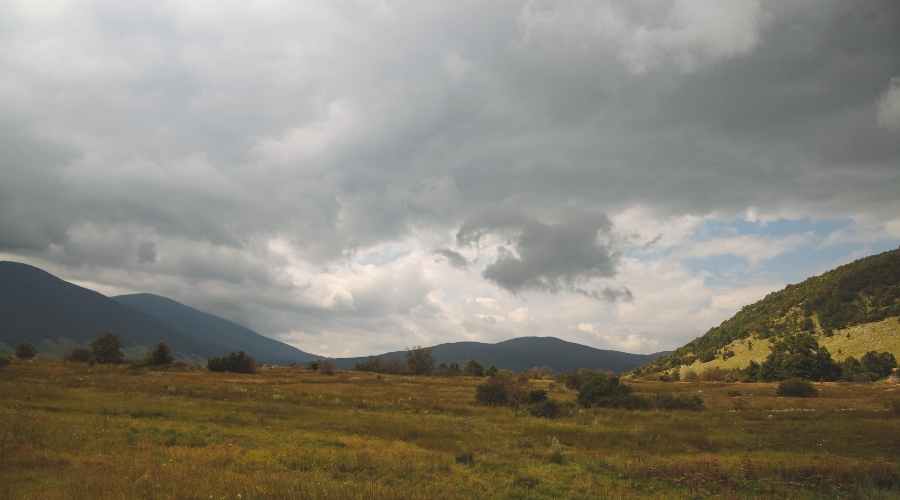 Hunting and Conservation
---
Armed with an understanding of conservation's place within wildlife and habitat management, one can begin to understand the role that hunters play in such an equation.
Hunting, when conducted within the bounds of all applicable game laws, serves as the basis behind sound population management.
Today's game laws are centered around the North American Wildlife Conservation Model. The pillars of this model are as follows.
The North American Wildlife Conservation Model
Wildlife Is A Public Resource: In the United States, all wildlife is deemed a public resource. As such, all citizens, both hunters, and non-hunters alike, share a role in protecting the sustainability of this resource. Therefore, both federal and state agencies are tasked with formulating a valid plan for managing this resource, to which the public should adhere.
Markets For Game Are Eliminated: Prior to the advent of modern conservation practices, market hunting took a great toll on both habitats and the populations of various game and non-game species. These markets have now been eliminated, in a bid to prevent the exploitation of wildlife for financial gain. Today, only fur-bearing species may be bought and sold, though this market itself is highly regulated.
Allocation Of Wildlife By Law: Because all wildlife is considered a public resource, it is to be managed by strict government oversight. Bag limits, season dates, and equipment-related regulations are put in place, to prevent the overharvest of various species.
Wildlife Can Only Be Killed For A Legitimate Purpose: Wildlife is to be taken only for valid reasons, such as for consumption of the meat which such animals provide. Incidences of wanton waste can result in the citation of any hunter proven guilty of such an offense.
Wildlife Species Are Considered An International Resource: Various game species do not reside solely within the boundaries of a given country. Therefore, these species are to be managed jointly by every country through which they pass. Perhaps the most prevalent example of this matter relates to waterfowl and other migratory birds, which are strictly managed under the Migratory Bird Treaty.
Science Is The Proper Tool For Discharge Of Wildlife Policy: All decisions regarding wildlife management should be made in accordance with the most recent scientific data related to such matters. This ensures that all management practices are conducted in the most strategic manner possible.
The Democracy Of Hunting: Access to game species, for the purpose of hunting, should be made available to all individuals, no matter their financial, social, or land-ownership status.
Reasons Why Hunting Is Conservation
There are numerous reasons for hunting's consideration as one of the top conservation-related practices. The following are some of the most noteworthy of these reasons.
The expenses associated with restocking efforts of various species, both game, and non-game, are raised almost solely through the sale of hunting licenses and permits.
Hunters fund habitat restoration projects through the purchase of specialty permits, such as the federal duck stamp.
Hunters keep population numbers of various game species in-check, thereby limiting the potential of disease spread.
The population densities of predatory species, such as coyotes, bobcats, and mountain lions are managed through active seasons.
Hunters participate in voluntary reporting programs, which track the spread of diseases such as CWD and EHD in wild cervid populations.
Several species of wildlife have been brought back from the verge of extinction, thanks in large parts to the support of hunters.
This support has come in the form of financial considerations and the implementation of strategic management practices. The following are some of the most noteworthy examples of such restorative efforts.
In 1900, fewer than 100,000 wild turkeys roamed the American landscape. Today, wild turkey numbers exceed 6-million.
In 1900, less than 500,000 whitetail deer remained. Today, there are more than 30-million whitetail deer in North America.
A 1901 survey indicated that waterfowl numbers were in a severe state of decline. Today, more than 40-million ducks exist in the wild.
In 1900, elk numbered fewer than 41,000 in the wild. At last count, there are now more than 1-million elk roaming the wilds of America.
Conservation Groups
Hunters have also been responsible for forming numerous conservation groups, which serve to fund an abundance of wildlife management projects and spread awareness for conservation-related issues.
The following are some of the most notable of these organizations.
As always, we'd love to hear what you guys think. So please do leave a comment below.