It's never easy picking out the right gear for your child, but luckily we've got you covered.
Introducing: Youth Compound Bows! Our youth compound bows come in different sizes and colors – how do they compare?
Let's look at each type to find what fits their skill level, budget restrictions, and other preferences, such as sights.
Do you know what's better than video games and TV? Yes! Archery!
A skill that will keep your child active and mentally challenged with the help of target practice.
Why not let them try this new hobby? It's a great sport that will help them stay active and healthy.
Without further ado, here are our top youth bow picks:
+ ENDORSED BY THE NASP – Genesis Original Bow Archery Set. This bow is exclusively employed in the National Archery in the Schools Program.
___________________
+ BEST of BEAR- Bear Archery Royal. This bow is actually full-grown but reduced in size to be manageable for younger and novice archers.
___________________
+ RUNNER UP – Bowtech Atomic Youth. The highly adjustable bow is ideal for developing archers. Even though the bow is definitely a kids' bow, it still comes with all the quality you can expect from a Bowtech bow.
___________________
+ Barnett Wildhawk. An arrow rests on either side of the belly, making this set ideal for several young archers in the family who are either left-handed or right-handed.
___________________
+ Bear Archery Scout Youth Set. The draw weight of this bow is considerably lighter at 8lbs to 13lbs, which means even younger kids will find this bow easier to operate.
___________________
+ FOR YOUNG ADULTS- Diamond 320 Package. If you´re a young adult and want to get into archery and bowhunting, the Edge 320 is the perfect bow for you.
What is the Best Age to Start Archery?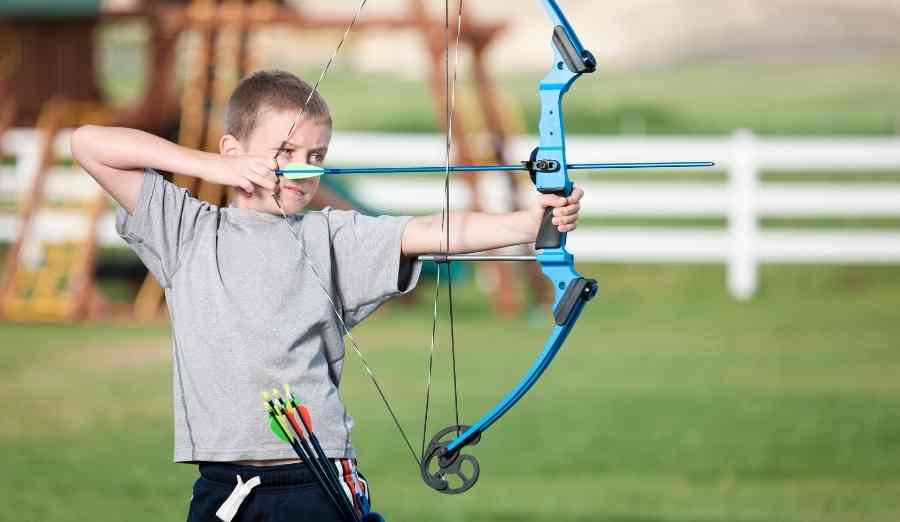 You should consider buying a "real" bow for your child, give them a chance to be introduced to the sport properly.
---
Depending on your child's strength and ability to follow safety instructions, you could enroll your kid as young as 8 in a special archery program. 
"We recommend a minimum age of eight, and Explore Archery or JOAD is a great place to start," says Mary Emmons, USA Archery – Chief of Sports Performance and Organizational Development
USA Archery offers youth programs like Explore Archery and Junior Olympic Archery Development Program. Archery clubs and/or camps nearby are also great place to start. 
The Best Kids Archery Sets
Genesis Original Bow Kit
Genesis -Original Kit
---
The Genesis Original Kit is not just any regular set of archery gear. It holds the distinguished honor of being the official bow of the National Archery in the Schools Program (NASP).
Widely recognized as a top-notch youth bow, this kit is designed with the young archer in mind.
Unlike many other bows that typically only change the color of the grip and perhaps slightly tweak the arrow's color, the Genesis bow takes customization to another level.
It is available in a variety of lively colors, with the entire bow body and arrow holder reflecting the chosen hue. This adds a fun and personal touch that young archers are sure to appreciate.
Adjustable and Versatile Performance
What sets the Genesis bow apart for parents is its adjustable draw weight. While it technically boasts a 20lbs draw weight, it can be easily adjusted down to 10lbs. This makes it an ideal choice for beginners who are just getting used to the weight of a bow.
Premium Quality and Durable Construction
The Genesis bow doesn't compromise on quality. It features robust materials, including an aluminum riser, idler wheel, and cam.
The use of aluminum parts not only ensures durability but also contributes to the bow's overall lightweight feel, making it perfect for youth archers.
The bow length/axle length is perfect for youth archers!
PROS:
The official competition-level bow used nationally
Draw weight functional at just 10lbs, rising to 20lbs
Draw length from 15-inches to 30-inches 
Sturdy construction, including several aluminum parts 
Five aluminum arrows included 
Colorful tube quiver to hold the arrows over the shoulder 
CONS:
Arrow tips are fixed into the aluminum and cannot be removed
Optimized Performance with Single-Cam
The use of a single cam in the Genesis bow reduces the need for adjustments, decreases recoil, and results in quieter shooting.
This leads to tighter groups and improved accuracy, making it a reliable choice for both practice and competition.
The draw length is equally flexible, ranging from 30 inches down to 15 inches. This wide range of possible draw weights and lengths ensures that your child won't outgrow this bow until they're adults.
Genesis -Original Kit
---
Comprehensive Package
The Genesis Original Kit is more than just a bow. It includes an adjustable arm guard, five aluminum arrows, a colorful tube quiver with a belt, and a 3/16-inch hex wrench (allows adjustments in a breeze).
This comprehensive set ensures that your young archer has everything they need to take their first shot or hone their skills. 
Video NASP
Best Youth Bow – Bear Archery Royal
Best Youth Bow – Bear Archery Royal
---
Bear Archery takes its experience from a long history of bow-making. The Bear Archery Royal makes a solid impression and looks the part during use.
This bow is full-grown but reduced in size to be manageable for younger and novice archers.
The extremely flexible draw weight (5-50 lbs.) allows for a long-lasting experience with this bow.
It will take some time for your kid to outgrow this bow – Draw length can be adjusted from 12″ to 27″ and offers a good range for junior and/or younger archers.
PROS:
Lightweight bow
RH or LH
Adjustable draw weight (5-50lbs)
Draw length 12″-27″

Different colors (6) available

290 fps
CONS:
This is the ideal starter for your girl or boy to get into hunting or archery – Amazing accessories and easy to adjust.
Plus, it's a full-grown bow, only reduced in size, to make handling it easier for the younger folks out there…
It is important to choose the right bow for your young archer. This comes down to buying a product that matches requirements rather than going on product appearance.
You're probably wondering if you should buy your kid a "real" bow.
I strongly recommend that you do so. Not only will it give them a chance to be properly introduced to archery, but modern bows offer a wide range of adjustability and will "grow" with your child.  
Diamond by Bowtech Atomic Youth Compound Bow Package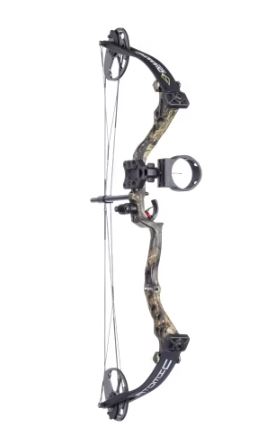 Bowtech Diamond – Atomic Youth Bow Package
---
Leave the plastic longbows at home and rather start your daughter/son off properly with this Bow Package from Diamond by Bowtech.
The highly adjustable bow is ideal for developing archers.
Even though the child's bow still comes with all of the quality you can expect from a Bowtech product, it will handle hunting small game with no problem!
PROS:
Draw Lengths from 12″ – 24″
Draw Weight is adjustable from 6-29 lbs,
Lightweight (1.9 lbs)
Diamond Quality
CONS:
Available only as an RH Bow
The package includes everything a young archer needs to shoot right away: Single pin sight, arrow rest, hip quiver, three arrows, and of course, the bow.
read.. archery bows for school – approved by NASAP
Barnett Outdoors Wildhawk Compound Youth Archery Set
Barnett – Wildhawk
---
The Barnett Wildhawk is a compound youth set from an archery bow maker with over half a century of experience in crafting best-in-class products.
The package includes the compound bow with finger rollers, a pin sight that adjusts up/down, two arrows, and versatile packaging that doubles as a lightweight case.
An ambidextrous riser will allow right and left-handed users to shoot this bow.
The adjustable draw length can be set from 21″ to 27″. The draw weight is also adjustable and starts at 18 lbs – and can be adjusted up to 45 lbs.
The construction of the bow is rugged.
The soft-touch reinforced grip, plus the low draw weight/draw length, makes this bow suitable for kids as young as 5.
PROS:
Dynamic bow with reinforced grip
Lower 18-pound draw with a narrow 18 to 22-inch draw length 
Usable for both left-handed and right-handed archers
CONS:
The arrow rest can be placed on either side of the belly, making this set ideal for several young archers in the family who are either left-handed or right-handed.​
Bear Archery Scout Youth Bow Set
Bear Archery – Scout Youth Bow Set
---
Bear Bows has a history with archery and bow manufacturers, also going back fifty years.
The Bear Archery Scout is colorful with a choice of flo-green, orange or green versions.
The difference is the limb which adopts the product color selected, while several other parts of the bow, including the grip, remain jet black.
The limb uses composite materials to give it both strength and flexibility where it's needed.
The draw weight is considerably lighter at 8lbs to 13lbs, so younger kids will find this bow easier to operate.
The minimum draw length of 16 inches is also easier for children with shorter arm lengths, extending to a maximum of 24 inches.
PROS:
A minimum draw weight of 8lbs is easier for little kids to achieve
A shorter draw length of 16-inches requires less pull to get ready to launch an arrow
Fun colors including flow-green and orange
Composite materials 
CONS:
Lots of people are complaining that the bow is NOT adjustable!
Only two arrows in the pack make it likely that ordering replacements will be necessary
The arm guard, finger tab, and finger roller help avoid common injuries among young first-time archers.
Two 29-inch arrows with orange feathers are included in the pack.
If you want something more serious, look at our Hands-On Review of Bears' bow. The Divergent EKO…
Perfect Youth Bow – Diamond Edge 320 Package
Diamond Edge 320 – Ideal Bow for Young Adults
---
If you´re a young adult and want to get into archery and maybe bowhunting, the Diamond Archery Edge 320 is a good bow to start with.
We had the opportunity to spend some time at the range with the Diamond Edge 320.
And if you want to read our in-depth, hands-on review of this bow, click here! It is a great bow!
This compound bow is our #1 recommendation. Here are the facts about why we think the Edge 320 is the best compound bow on our list:
The Edge 320 offers a variety of settings. You can choose from different draw weights (from 7 lbs. – 70 lbs.) and draw lengths.
Draw lengths essentially depend on how tall you are (or your arm span), and describe the distance you "pull the bowstring back" (draw).
The Edge features a draw length range from 15" up to 31" and will fit most archers and youth hunters.
As you practice more, your draw weight will also increase – this is something you can easily do with the Edge, as it offers a range of 7 lbs. up to 70 lbs.
The bow doesn´t weigh much (3.6 lbs) and offers a let-off of 85%. As your skills and strength grow – so does this bow with you.
The Let-Off defines how much strength you need to hold a bow at full draw – e.g. 80% Let-Off and 70 pounds draw weight = you only hold 14 lbs. at full draw
Available in a variety of colors.
PROS:
Draw Lengths from 15″ – 31″
Draw Weight Range from 7-70 lbs,
Weight 3.6 lbs.
Brace Height 7 1/4″
Diamond Quality
Let-Off 85%
CONS:
As with most packages, the accessories are good for beginners – but not high-end
Diamonds' history dates back to 1996. Bowtech (another bow industry giant) bought them out and continued to produce some of the most versatile bows on the market – for an acceptable price!
The accessory package with the bow includes a four-pin bow sight, 5-arrow quiver, stabilizer, peep sight, d-loop, and a whisker biscuit arrow rest.
This is more than enough one needs for his or her first steps. into target shooting or bow hunting.
Youth Compound Bow Comparison
*Let-Off: It Will probably change a lot due to the wide range of draw lengths!
*1: Plenty of complaints that the advertised adjustments are unrealistic!
Why is Adjustability Important?
Adjustable refers to draw length and draw weight options available on these bows.
Draw Length
Let's start with the draw length (read our article about draw length).
Draw length determines how far you can "draw" (the bowstring) back.
In compound bows, draw length is limited to a given range – some models offer more flexibility than others.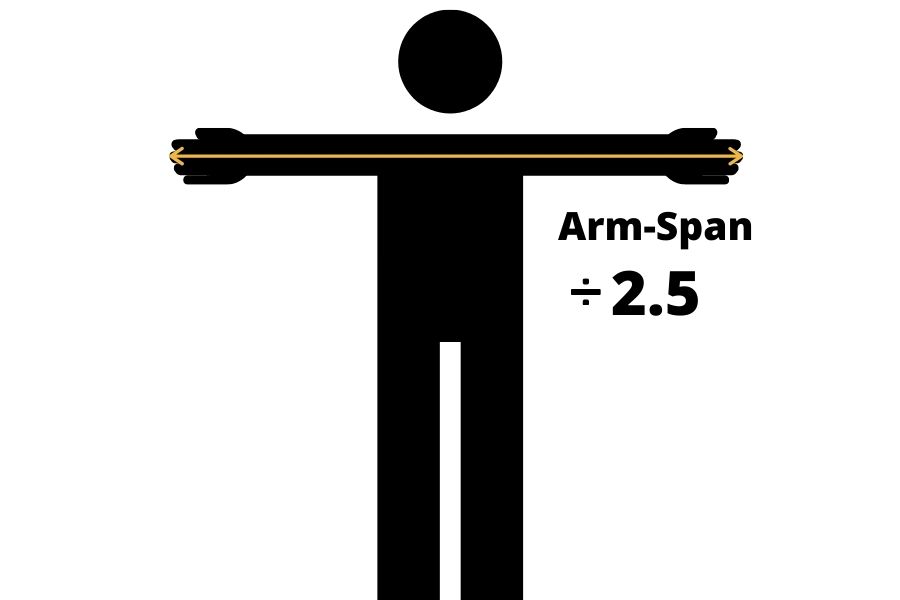 The goal is to find a bow where the archer's physical draw length can be matched with the draw length the bow offers.
Here is an example. Let´s say your kid has a draw length of 16″. The bow you are interested in only offers a draw length of 22″ and upwards. That´s a no-go!
Naturally, those lengths differ depending on how tall/long/short you are, etc.
So our winner here, the Bear Archery Royal, is very flexible regarding draw lengths, starting at 12″ and going up to 27″.
Draw Weight
The draw weight of a bow is how much weight (muscle) it takes to get it to full draw.
A child would probably start with 7 lbs. As you get stronger, the draw weight can go up.
This will determine how hard you hit a target.
Let-Off
Thanks to their technical capabilities, modern compound bows reduce the weight you have to hold the bow at full draw.
This is especially helpful for kids. 
This reduction in weight at full draw is called "let-off" and is calculated as a percent of the overall draw weight.
For example, a let-off of 80% on a 70-pound bow means you only hold 14 lbs. at full draw.
In other words – If you're holding your bow at full draw, waiting for the perfect shot, a high let-off is something you'll appreciate.
Brace Height
Brace height is the distance between the deepest part of the grip and the bowstring.
If you are starting, any extra inch in the brace height will make your bow more forgiving.
This depends on how long the arrow stays in contact with the bowstring.
For example, a 30″ draw length with a 7″ brace height means you'll draw the bowstring 23″.
With the same draw length but a 6″ brace height, you'll draw 24″.
Shorter brace height = longer draw, more room for mistakes, but higher arrow velocity
Greater brace height = arrow leaves bow string faster, less time to mess up, generally slower
That's why bigger brace heights are generally more recommended for a starter bow..