You want to try target shooting but don't know what bow to get? Don't you worry William Tell – we compiled this list of five bows that are not only affordable but also more than adequate for your first target shooting adventures!
How To Pick a Target Bow?
That´s a good question. My answer tends to be that you need to feel comfortable shooting the bow. You have to find a bow that fits you properly.
Basically, a target bow can be any bow you choose! You could use a "normal" hunting bow, or one specially made for target archery. What you are looking for is a more accurate/forgiving bow. Larger brace heights, potentially a longer ATA (axle-to-axle length) are a few things to look for.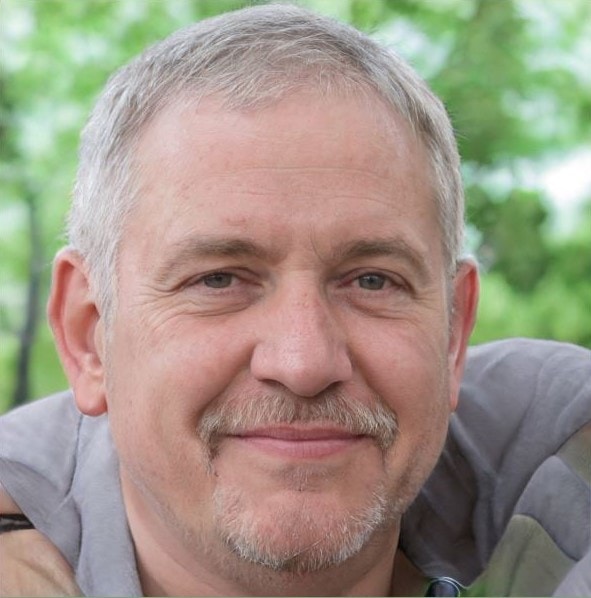 Target bows are generally longer, probably heavier, and have more ergonomic grips on the handle. Hunting bows are shorter, more portable, and designed to be easier to carry while stalking prey or operated in confined spaces such as ground blinds or treestands. 
Honestly, the best you could do is head down to an archery shop and shoot different models. Feel how you like the weight of the bow, its draw cycle, and the grip, and so on.
Other than that, make sure your bow is adjustable. I am talking about draw length and draw weight. You don't want to lock yourself in! Maybe you plan to not only shoot indoors (20 yards NFAA regulations, no more than 300fps!) but want to attend 3D archery events or outdoor tournaments too.
There´s no need to shoot with a 70lbs draw weight at targets 18 meters away (Indoor FITA regulations allow only up to 60lbs draw weight!) Make sure to check the regulations (https://worldarchery.sport/rulebook/article/793) and choose an adjustable bow to meet them.
Here are the 5 target shooting bows we recommend if you´re just starting out:
+ BEST OVERALL – Diamond Archery Infinite Edge 320. Great range of adjustability that is quite impressive, featuring a variable draw length of 15"-31" and a draw weight range of 7-70 pounds.
___________________
+ RUNNER UP – SAS Rage 70 lbs 30″. Draw length runs from 26″ up to 30″. ATA of 35″
___________________
+ GREAT VALUE- Bear Attitude. Up to 310 fps. Aluminum riser. Single Cam system. Made in the USA
___________________
+ Bowtech Carbon Knight. Carbon Knight, Black Ops 60 to 70lbs
___________________
+ Quest Radical. Draw weight range of 15-70 lbs and a draw length range of 17.5-30″. Weights in at only 3.25 lbs.
You can easily spend tons of money on bows and equipment. Keep that for later! These bows we reviewed here will be good for a while.
Diamond Archery Infinite Edge Pro Bow Package
The Diamond Archery Infinite Edge Pro Bow Package is a bow with more pre-purchase options than most other products in this category. Firstly, there are different models to suit a right-hand or left-hand orientated archer (read.. awesome compound bow packages).
Secondly, the choice of colors is Black Ops or Mossy Oak Country, or Pink Blade.
The bow is a multi-shooter for rapid release, has a tubular peep sight, a comfortable sling, and an octane stabilizer to help ensure more accurate shots. The complete set includes a good arrow rest (Hostage XL), string loop (BCY), and various draw settings to suit the archer.
Read our hands-on review of the Edge Pro here
The DeadLock Lite Quiver is a useful way to hold your arrows without needing a separate over-the-shoulder quiver instead.
For draw weight settings, the Diamond Archery Infinite Edge Pro is adjustable all the way from just 5 lbs right up to 70 lbs. The level of flexibility in the draw weight is quite remarkable and clearly one of the major selling points of this bow.
Best Overall – Diamond Edge Pro
Given the degree of optimization for speed here, the speed (which is more than fast enough at the top draw setting) is tailorable for each archer accordingly.
The durability of the Edge Pro is a question perhaps of how much the product is used. For occasional archers who want something durable and reasonably fast, then while the maximum draw weight of 70 lbs won't produce a 400 FPS super-bow, it's no slouch either.
PROS:
Draw weight adjustable from 5 lbs to 70 lbs
Multi-Shooter bow
5-inch light stabilizer
Wrist sling
Minimal Hand Shock
Right or left-hand orientation
Three color choices
Replaceable parts
CONS:
Some Archers Might Find The Grip Bulky
The Tube-Style Peep Sight Could Be Prone To Breakage In Frigid Temperatures
check latest price
However, for a frequent Archer, they should be aware that parts will wear down over time. Some people may prefer changing out the bowstring for another one of their choosing which they feel is going to be more durable.
In other cases, the top and bottom of the cam are perhaps the first part that'll suffer from over-use. Don´t worry: That's nothing a good repair shop could not replace.
SAS Rage 70 lbs 30″ Compound Bow
The SAS Rage 70 Lbs 30" Compound Bow is a non-nonsense looking bow that almost needs no introduction. It is not available for left-handed compound bow archers! It is available in a range of exciting colors from classic black to Autumn Camo Green, with versions that include accessories made of carbon, a Pro package model, and a Travel package model.
The Pro package is particularly impressive and comprehensive with their SAS hard case which is TSA approved, tough Carbon arrows, multiple Broadheads, a Trophy Rest arrow rest for fast shooting, a Quiver that detaches more easily, and an Aluminum stabilizer too.
This package is a good option for people who don't wish to shop around to make modifications, find a case that'll fit their bow and more.
SAS RAGE 70lbs 30″
The overall design of the SAS Rage from Southland Archery Supply doesn't disappoint. It has cut out parts that make its look quite distinctive. The limbs are both made from hard ABS plastic for durability over time.
The parts used also contribute to the carrying weight of just 4.4 lbs which will please people who don't appreciate lugging around a massive bow during their target shooting or hunting expeditions.
PROS:
Flexible ABS plastic compound bow
​Draw length from 26-inches to 30-inches
Axle to Axle length of 35-inches
Draw length 26-inches to 30-inches
270 FPS speed
Light at 4.4 lbs
CONS:
Best used with 30-inch Aluminum and Carbon arrows; lesser arrows may underperform
Lacks the draw length wide adjustability of other compound bows
check latest price
The draw length runs from 26-inches up to 30-inches, and there is a 35-inch axle to axle length too. The draw weight is adjustable by modifying the tightness of a bolt used for this express purpose.
The weight can be set as low as 50 lbs and as high as 70 lbs. The maximum speed is 270 FPS which will be plenty fast enough for more archers not wishing for an arrow to not stick hard into the target because it's velocity was insufficient when reaching the target.
Bear Archery Attitude Compound Bow RTH Realtree RH 70lb A4AT11007R
The Bear Archery Attitude Compound Bow RTH Realtree RH 70lb A4AT11007R has a Realtree APG Camo covering and is made in the USA (read.. bear-archery cruzer-g2 hands-on review).
It is a bow designed for right-handed shooters, and one look at the design shows that it means business. For those people who care, the Bear branding is proudly displayed along the side of the bow too.
The quad limbs and cam design produce speeds of up to 310 FPS making this one of the faster shooting bows on the market. There are string suppressors that work to offset the vibration felt after each shot and reduce the noise emanations too.
PROS:
Realtree AGP camo compound bow with fast 310 FPS capability
Smooth EZ3 cam
Only 3.7 lbs
Trophy Ridge 3-pin lighted sight
CONS:
Limited draw weight adjustment
check latest price
The Trophy Ridge 3-pin sight is a nice addition, which also comes with a light. The draw length is adjustable from 25-inches to 32-inches (29-inches is the default). Draw weight is 60 to 70 lbs with lighter draw weights not possible and limited adjustability; adjusts up/down in 0.5-inch modifications.
The 3.7lbs weight is lighter than some competitors and will suit people who prefer a less heavy model.​
Bowtech Carbon Knight Black Ops 60 to 70lbs RH RAK Equipped
The Bowtech Carbon Knight Black Ops 60 to 70lbs RH RAK Equipped is incredibly light at only 3.2 lbs because of its carbon design.
The draw length of the bow is between 27-inches and 30.5 inches, with the default set as 29-inches. The draw weight is between 60-lbs and 70-lbs.
The bow is ready to use out of the box; it only needs to be sighted correctly before proceeding.
PROS:
Realtree AGP camo compound bow with fast 310 FPS capability
Smooth EZ3 cam
Only 3.7 lbs
Trophy Ridge 3-pin lighted sight
CONS:
Limited draw weight adjustment
check latest price
The binary cam has a new design that offers smoother tension and release for advanced hunters and target shooters. Despite the lightness of this bow, it is strong enough to withstand regular use.
Quest Radical Right Hand Package
The Quest Radical Right Hand Package is a flexible compound bow that offers greater adjustability than most models. The model has a 4-pin sight for easier target viewing, a peep, stabilizer, sling, rest, suppressor, and quiver to hold the arrows.
The draw length is fully adjustable from 17-inches right up to 30-inches. This wide range of adjustment is quite unusual and allows for varied shooting and different distance targets.
The body is available in the color choices of either AP or AP Purple Dura fuse. Both are fairly light-hued coloring choices.
PROS:
Lightweight at 3.25 lbs
Maximum 295 FPS
G5 Headlock 6-arrow quiver
G5 stabilizer
Axle to Axle 29.5 inches
Dual cam design with an aluminum riser
Two camo-based color choices
CONS:
Requires fine-tuning to get the most out of this bow
check latest price
With target shooting, choosing the right bow is critical. The selection process includes matching arm strength to bow weight, an appropriate draw length, and draw weight. Once the right selection is made, it only takes practice to improve your target striking abilities.
Read more about the best target arrows for compound bows here
Dedicated Target Shooting Compound Bows
So, you want the real thing? Most top bow manufacturers offer compound target bows, which usually cost between $800 and $2000.
In no particular order:
HOYT Archery
HOYT offers several different compound bows specially designed for target shooting when we are writing this article.
Invicta 37 SVX
Invicta 37 DCX
Invicta 40 SVX
Invicta 40 DCX
Altus DCX
Altus SVX
FX Comp SVX
FX Comp DCX
Learn more at Hoyt´s website
Bowtech
Bowtech has five (four) compound bows specially manufactured for competitive target shooting to choose from:
Reckoning 38
Reckoning
Specialist II
Revolt X
BT-Mag X
Learn more at Bowtech´s website
Elite Archery
Elite archerys lets you choose from two models.
Learn more at Elite Archery´s website
Martin Archery
Legend 730
Axxon 36
NXT 39
NXT 40
NXT 8
ANAX 3D
ANAX 3D LTE
ANAX 38
Learn more at Martin Archery´s website
Distances Outdoor Target Archery
During outdoor target archery competitions, distances vary depending on the bow you are using:
Compound Archers 50 meters
Recurve Archers 70 meters
Barebow Archers 50 meters
Distances Indoor Target Archery
For indoor championships, the distance is typically 20 yards (18.29m)
If you have a large enough back garden, you can set up your own shooting range. Alternatively, a large basement makes for an ideal indoor range too.
Shooting with a compound bow at a target is physically easier (no matter your age). That is because compounds offer a let-off making it easier to hold at full draw. With an instructor guiding you, even a novice archer could hit the bull's eye (or close to it) pretty fast (probably not at 20 yards).
Last update on 2021-04-20 / Affiliate links / Images from Amazon Product Advertising API