Impact-Site-Verification: -1449795532
If you are a die-hard turkey hunter, the annual NWTF Convention in Nashville, Tennessee is a sight to behold. Hosted at the spacious Gaylord Opryland Hotel and Convention Center, this yearly gathering was a full-on celebration of hunting, both for turkey and other forms of game.
Every February, an abundance of call makers, apparel companies, hunting accessory manufacturers, competition callers, taxidermists, and outdoor television personalities make their way to Nashville to share in the enjoyment.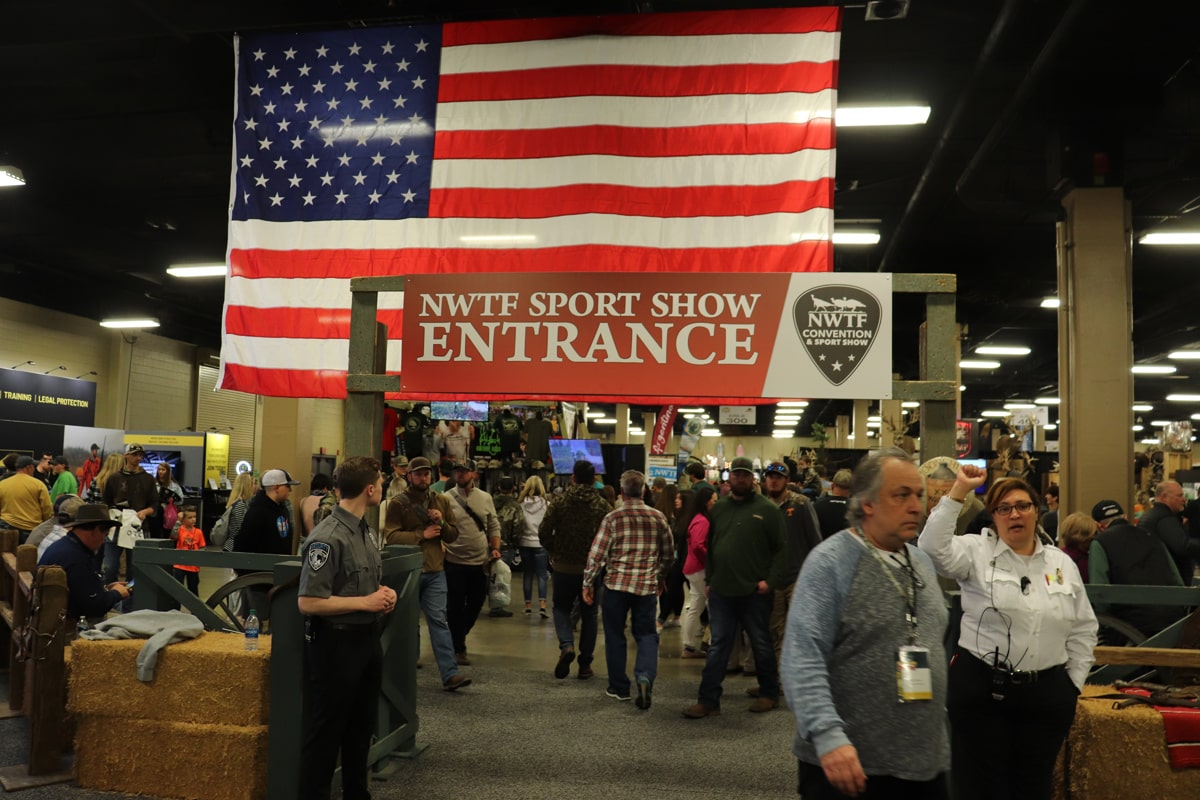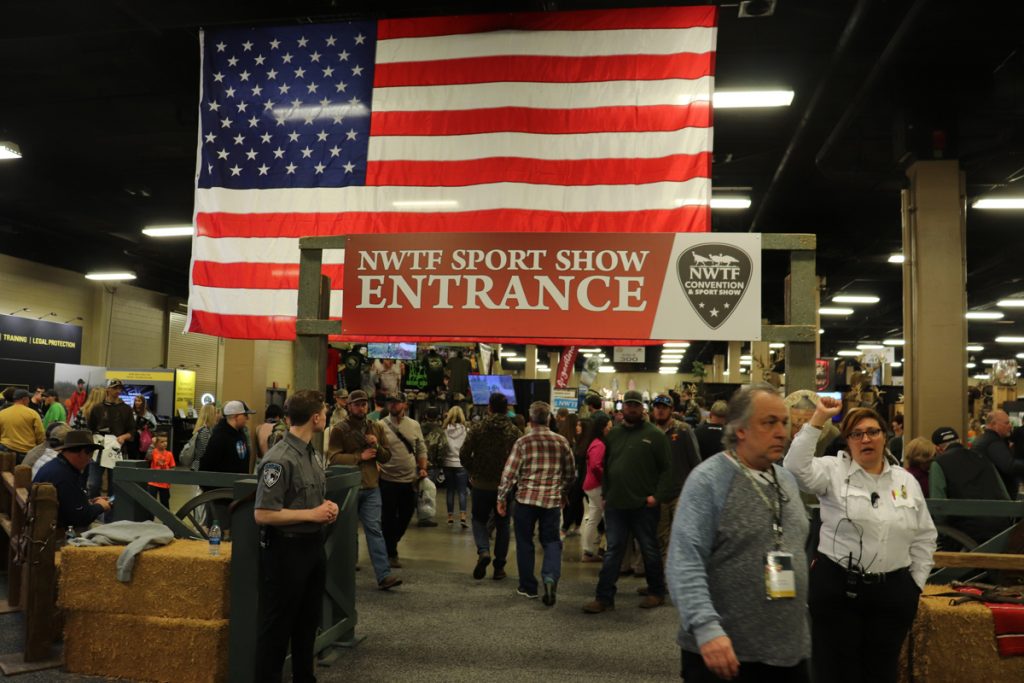 The 2020 NWTF Convention was no exception, as turkey hunters from across the nation assembled to celebrate the pursuit of the wild turkey.
As is typical for the convention, calling competitions were held across a range of classes, from the experienced Grand National Champions to the up and coming youth callers. 
Taxidermists also displayed their work for a panel of judges. This year's convention saw stiff competition in both the whitetail deer and turkey taxidermy contests. 
This year's convention also featured a number of seminars that covered a wide range of topics related to turkey hunting and tips for bagging more gobblers.
Team Primos held one such seminar, as they discussed mistakes to avoid when attempting to elevate your turkey hunting success to the next level.

https://www.primos.com/
Other seminars included Eddie Salter and Harold Knight's presentation on locating distant gobblers, Brenda Valentine's segment on encouraging female participation in hunting, and a speech/question and answer segment with the Bone Collectors, among several others.
There was also much to see and do at the convention outside of the numerous seminars and competitions.
The facility's 260,000 square foot exhibit hall was filled to capacity with display booths of every conceivable type, offering hunters and other outdoor enthusiasts access to a wide array of products and services.
From purchasing a new call to take to the spring turkey woods, to booking a hunt in a far away destination, opportunity existed in nearly every realm at this year's convention.
The list of call manufacturers that were at the show was substantial, with privately-owned custom call companies and several well-known production-grade powerhouses all throwing their hat in the ring to vie for the attention of hunters, who sought out the latest market offering that would bring the gobblers running.
Some of the better-known call manufacturers at the convention included Primos, Hunter Specialties, Quaker Boy, and Woodhaven calls.
However, a number of the often lesser-known custom call manufacturers shined brightly on the exhibit hall floor, showing consumers that they had just what a savvy hunter needed to talk turkey with a high degree of proficiency.
If new camouflage or other hunting apparel (read.. perfect hunting face mask) was on your list of needs or wants for the upcoming season, the 2020 NWTF Convention was just the place to find what you were looking for as well.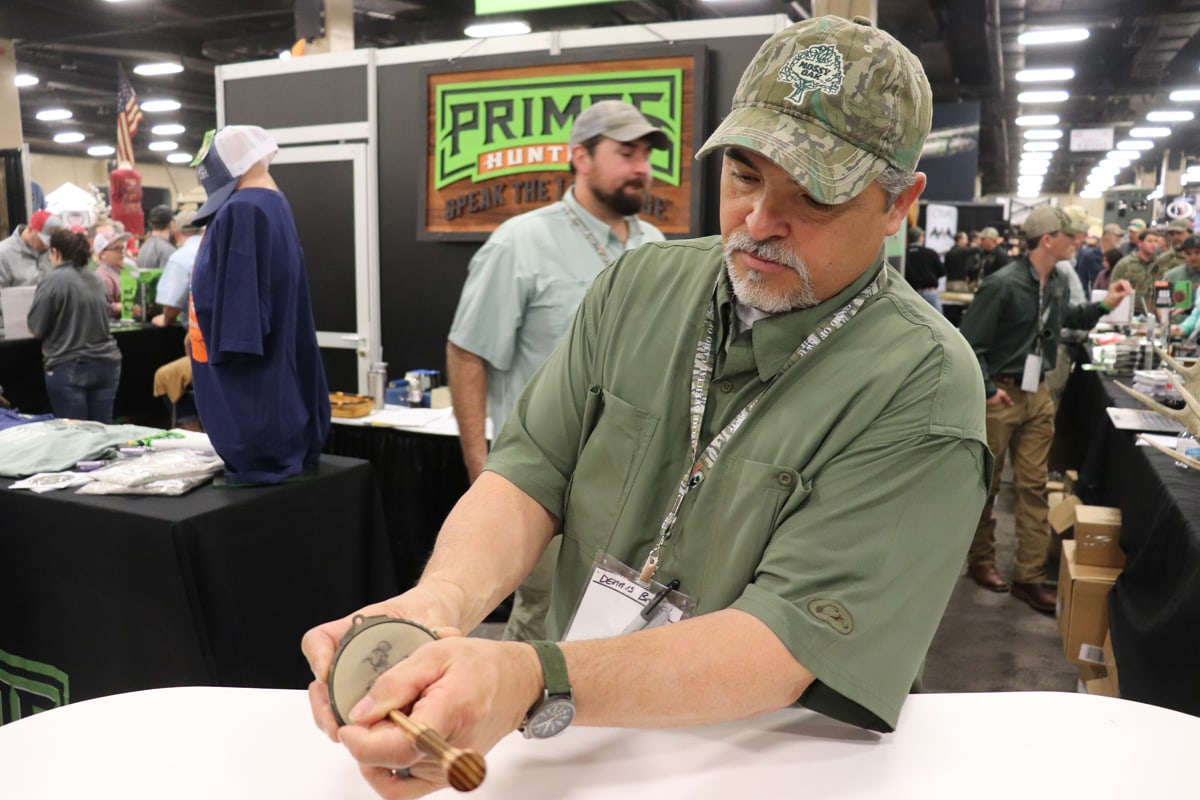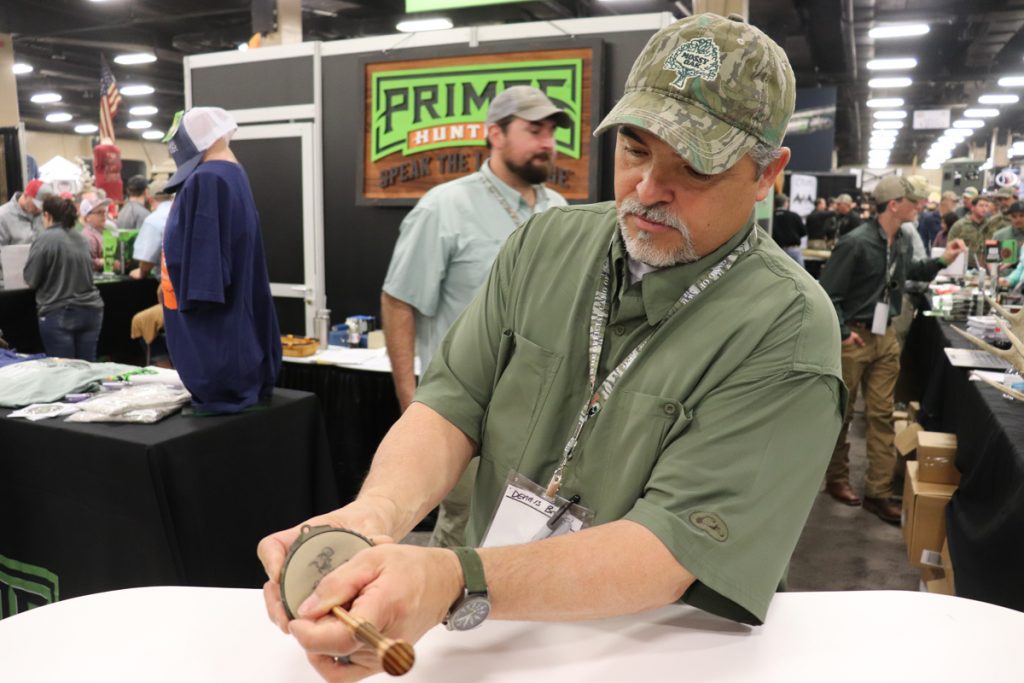 With companies such as Mossy Oak, NOMAD, Longleaf Camo, and Lacrosse Footwear on hand, hunting apparel was far from scarce.
Firearm and ammunition manufacturers also had a strong showing at this year's convention.
Exhibitors included Winchester, Mossberg, Remington, Savage Arms, and Benelli USA, as well as Hevi-Shot, Federal Ammunition, and Winchester Ammunition. 
For those that hunt multiple species of game yearly, the convention did not disappoint in exhibitor diversity either.
No matter whether you turkey, deer, predator, waterfowl, or elk hunt, there were abundance offerings for hunters from every walk of life.
Companies such as Fox Pro were present for those that love to pursue coyotes and other predators, while call manufacturers such as Zink, Field-Proven, and RNT were present to cater to die-hard waterfowl hunters.
Deer hunters were also treated to a wide selection of grunt calls, blinds, and stands as well.
Overall, the 2020 NWTF Convention appeared to be a great time for all who attended, as it always seems to be every year.
If you were not able to attend this year's show, or have never been to the yearly NWTF Convention in the past, this is truly a trip to add to any outdoor enthusiast's bucket list.